Internationally renowned education expert Prof Sally Brown in CIT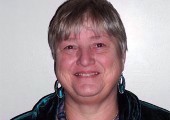 Published on: Thursday, 02 May 2013
Thursday and Friday, 2 and 3 May 2013, Prof. Sally Brown is making a return visit to CIT at the invitation of the Office of Registrar and Vice President for academic Affairs. She will be delivering a series of seminars as outlined below. If you are interested in attending one of these sessions please contact marese.bermingham@cit.ie or at ext 6133 to reserve a place.
Programme of seminars
Thursday, 2 May
Venue: James Barry Exhibition Centre
11.30am – 1pm: Assessing students in Large Groups

As numbers attending Higher Education grow and staff find themselves marking many more assignments without increased time allowances to do so, we need to find ways to manage the assessment of large numbers of students without overburdening staff.
In this workshop, participants will have opportunities to:
discuss some of the challenges of assessing large groups of students;
review a range of assessment strategies which might be used in large groups;
review the importance of good assessment to promote student learning;
consider a range of means by which we can provide feedback effectively and efficiently.
2.00pm – 3.30pm: Planning 'a good start': the first six weeks of academic induction to support engagement and retention.

In this workshop colleagues will start to devise and plan activities for their own students suitable for their local context and subject areas. This session is highly recommended for School/Department first year teams interested in improving incoming students' transition to CIT.
In this presentation participants will be given opportunities to:
consider what are some of the barriers to effective transition;
review some strategies to ease transitions;
think through how students can be supported to be active agents in their own successful progress through their undergraduate studies.
4pm – 5pm Meeting with academic faculty management hosted by Dr Barry O'Connor, Registrar and VP for Academic Affairs
- - - - - - - - - - - - - - - - - - - - - - - - - - - - - - - - - - - - - - - - - - - - - - - - - - - - - - - - - - - - - - - - - - - - - - - - - - - - - - - - - - - - - - - - - - -- - - - - - - - -
Friday, 3 May, 2013
Venue: Meeting Room 1, Upstairs in Nexus, Student Centre.
9.30am – 11am: Planning 'a good start': the first six weeks of academic induction to support engagement and retention.
Details as above.

11.30am – 1 pm: "Assimilate – Assessing students at Masters Level" https://sites.google.com/a/teams.leedsmet.ac.uk/assimilate-2012/

Key aims of the project included promoting authentic assessment, exploring innovations designed to enhance employability, using higher levels of learning technologies and promoting student engagement. As part of her upcoming two day visit to CIT next week, Sally will give a workshop detailing the work of this project
In this workshop, participants will have the opportunity to:
Discuss issues concerning the boundaries between Masters and undergraduate level assessment;
Consider some innovative approaches to assessing at Masters level;
Review options for enhancing assessment in masters programmes.
Professor Sally Brown is Emerita Professor of Higher Education Diversity in Teaching and Learning at Leeds Metropolitan University and was until July 2010 PVC (Academic). She is also a Visiting Professor at the University of Plymouth and Adjunct Professor at theUniversity of the Sunshine Coast and James Cook University (both in Queensland, Australia). Sally has worked in education for more than forty years and was, for five years, Director of Membership Services for the Institute for Learning and Teaching, prior to which she worked at the University of Northumbria at Newcastle for almost 20 years as a lecturer, educational developer and Head of Quality Enhancement.

She is a National Teaching Fellow and was awarded a £200,000 NTFS grant for three years to research Innovative Assessment at Master's level. She is widely published, largely in the field of teaching, learning and assessment. Sally is an independent consultant and workshop facilitator who offers keynote addresses at conferences and events in the UK and internationally.
A visit to Sally's webpage is recommended: