CAMMS CIT Launch a Two Day 'Tipping Point' and Change Workshop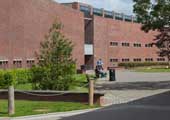 Published on: Thursday, 02 May 2013
Centre for Advanced Manufacturing and Management Systems (CAMMS), CIT in conjunction with QMOne Limited presents a unique opportunity for you to attend a course on: "Leading Organisational Change using the Tipping Point Model"
14th and 15th May 2013
Maryborough House Hotel, Cork
Click HERE to download Word Document with Course Details or see www.camms.ie

A Two Day 'Tipping Point' and Change Workshop
The 'Tipping Point' change model*
Current change models and thinking
Lean Sigma and creativity tools
In today's business environment the ability to change provides a sustainable competitive advantage. Change initiatives fail because we underestimate the effect that change has on people and that the people can exert on change. Engaging people is key to delivering the 'fast' and sustainable change required to enable people to think differently and go about their daily work in new ways. Understanding "People Change" provides leaders with the knowledge to help them to understand their own role in leading their teams and project leaders in implementing change.
The course is targeted at;
Business Leaders, Senior Managers, Project Leaders and Managers, Change Agents, Green and Black Belts. This Two day session is ideal for implementation leaders who want to start to build a good change strategy and support activities into a specific project or team plans.
Learning Outcomes
Through the workshop,
Participants will gain an understanding of the change management and leadership competencies required to drive sustainable change within their organisation.
Experience the dynamics of change and discover different ways of engaging and leverage the 'people power' within an organisation using the internationally recognised interactive computer simulation called the 'Tipping Point.'
Develop a Change Road map to deliver your organisational change.
Cost: Special Pilot cost €250 per person for the two days normal price €495 per person
For more information contact camms@cit.ie or call 021-4326264
Approach
This is a 'Learn & Do' workshop* where the course participants or a team can work on their own real live change project. The 'Tipping Point' change model is used. Ideal for delegates who want to gain a better understanding of change before starting their own initiative. Generic case studies are also used.
*Incorporating the "Tipping Point"
Workshop Content
The Workshop is delivered in two parts:
1. Learn and Practice People Change
Explore some theory and models around people change and its importance
Learn the 'levers of change' and potential pitfalls for implementing new initiatives
Delegates apply the 'Tipping Point' change methodology to a customised case study, then design their own change strategies and test their effectiveness
Examine the 'top ten' reasons for implementation failure and with the learning and insights acquired, identify the' hot spots or risk areas for your change
2. Develop the Change Road map
With coaching and mentoring from the expert facilitators, the delegates now apply their learning and practice using a number of tools and techniques to:
Accelerate the pace of change through Active Sponsorship
Create engagement through a Common Definition of the Change
Ensure Change Readiness by actively surfacing & managing resistance
Prioritize Action using an integrated change management & project plan
Ensure Return on Investment through Adoption
All delegates are provided with an individual Change Dialogue and Action workbook and a copy of "Creating Contagious Commitment" by Andrea Shapiro, PhD.
Presenters, Kelly Walsh and Gillian Morrissey, are Lean Sigma Experts with over 20 years experience.
Booking Essential: Deadline 4-May 2013
Places are limited. Cheque made payable to Cork Institute of Technology or Purchase order to camms@cit.ie.

Send cheques and Application form to

CAMMS Centre, CIT, Bishopstown, Cork.