CIT Crawford Degree Show Comes of Age with 21st Annual Exhibition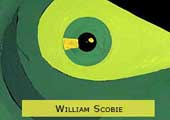 Published on: Tuesday, 14 May 2013
http://www.crawfordexhibitions.com/liminal2013/
The 2013 CIT Crawford College of Art and Design Degree Show, LIMINAL, will be open to the public from 8th - 15th June. This year's show will be held, as always, at the CCAD campus on Sharman Crawford Street in Cork. Weekdays 11am - 6pm (Sunday 12 – 6pm). Entry is free and open to all.
Paul Sullivan, director of Static Gallery, Liverpool, will open the show. An artist as well as a gallery director, Paul is familiar with the many challenges facing artists and art professionals today. He was associated with the arts events Cork Caucus 2005, and Terminal Convention, 2011. The opening ceremony on the evening of June 7th promises to be a lively event with numerous prizes and bursaries being awarded. Fifty students will show work in a variety of media including ceramics, glass, drawing, painting, print, film, photography, sculpture and installation. This work is the culmination of four years of intensive and highly rewarding study. The title LIMINAL, meaning threshold, signifies a pause before embarking on a new creative adventure.



Trees Gevers

The degree year students of CCAD have one short week to transform the studios and work areas throughout the building into exhibition spaces. Preparations for the show, however, start in January and can be followed online through the LIMINAL Facebook page, blog and website. A catalogue will be on sale during the show.

As well as being a showcase for the students, the show also offers an opportunity to buy original artworks at very reasonable prices. Buying student art benefits the buyer who is purchasing an original work, and the money supports both the student and the art college – a win-win situation. Some CCAD graduates go on to become internationally renowned artists, for instance Alice Maher, Maud Cotter, Dorothy Cross, Cian McConn, Donal Moloney, and Morgan Doyle.

The CCAD curriculum provides a studio and workshop based education in Fine Art or Contemporary Applied Art (Ceramics, Glass, Textiles) during which students are introduced to the skills and philosophies needed to develop an individual art practice. The course can also be a gateway to further studies or to a career in the visual arts.