Disability Support Summer Sessions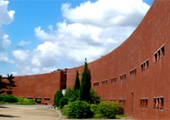 Published on: Wednesday, 15 May 2013
All Summer Sessions are now full. Applications received from today onwards (19/06/13) will be added to the waiting list.
Join our Mailing List for more information on upcoming events or news! www.cit.ie/DisabilityMailList
Following on from the Assistive Technology Summer Sessions that were so successful at CIT last year, we are offering similar sessions this year for Post Primary school students and their parents/guardians, on the following dates and times:
Monday, 1st July 10am – 1.30pm
Tuesday, 2nd July 10am – 1.30pm
Wednesday, 3rd July 10am – 1.30pm
Thursday, 4th July 10am – 1.30pm
These sessions are open to parents AND students.
There will be an opportunity to get hands on experience of software such as Read & Write Gold, Mind Mapping, Inspiration, Dragon NS and other study aids. There will also be information sessions on supports available to students who are attending CIT and choose to register with the Disability Support Service.
If your son/daughter would like to attend this session, you must book a place by filling in a Booking Form and returning it to Christine Nolan as soon as possible either by email to christine.nolan@cit.ie or by post to Christine Nolan, Summer Sessions, Access Service, CIT, Bishopstown, Cork.
Due to lab capacity, numbers are limited and places are given on a first come, first served basis. Once you have successfully booked a place, we will send a letter of confirmation to you.
For more information regarding these sessions, please contact disability@cit.ie