Next stage of the process towards technological university designation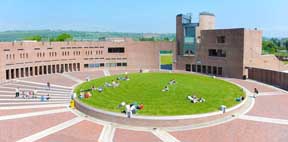 Published on: Thursday, 30 May 2013
Cork Institute of Technology (CIT) is delighted to learn of the decision by the Minister for Education and Skills, Mr Ruairí Quinn, to allow the joint CIT and IT Tralee submission to proceed to the next stage of the process towards technological university designation. This will be an exciting and challenging opportunity for our staff, students and regional partners and we are confident that through our combined efforts we can achieve
designation as the Munster Technological University (MTU).
CIT and IT Tralee have a shared vision for the creation of the MTU which will result in a new university which builds on the strengths of the existing partners, but which will deliver significant added value via an expanded and enhanced role in regional development, as well as making a positive contribution to a reformed national higher education system.
The MTU will focus on fostering enterprise and supporting regional development through the provision of relevant, high-quality education, research and innovation services in partnership with, and in response to, key external stakeholders.
Cooperation and collaboration with other higher education institutions is an essential part of our vision for the MTU. We aim to create an open and progressive university which will collaborate with other institutions across its broad range of activities. The proposed MTU will compare favourably with universities both in Ireland and abroad in terms of scale, range of activities and quality of provision.