Students from CIT scoop top prize at Enterprise Ireland Think Outside the Box Awards 2013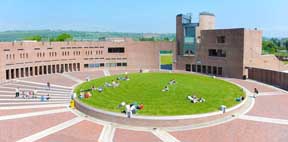 Published on: Thursday, 13 June 2013
MasTech™ wins €10,000 prize and title 'College Entrepreneur of the Year 2013'

The Minister for Small Business, John Perry TD, announced today (Thursday 13 June 2013) that a team of students from Cork Institute of Technology has been named 'College Entrepreneur of the Year 2013'. The students won the prestigious top prize of €10,000 at this year's Enterprise Ireland Think Outside the Box Awards, with their project MasTech™. This year celebrates the 31st year of the prestigious awards, which are co-sponsored by Invest Northern Ireland, Cruickshank Intellectual Property Attorneys, Intel and Grant Thornton.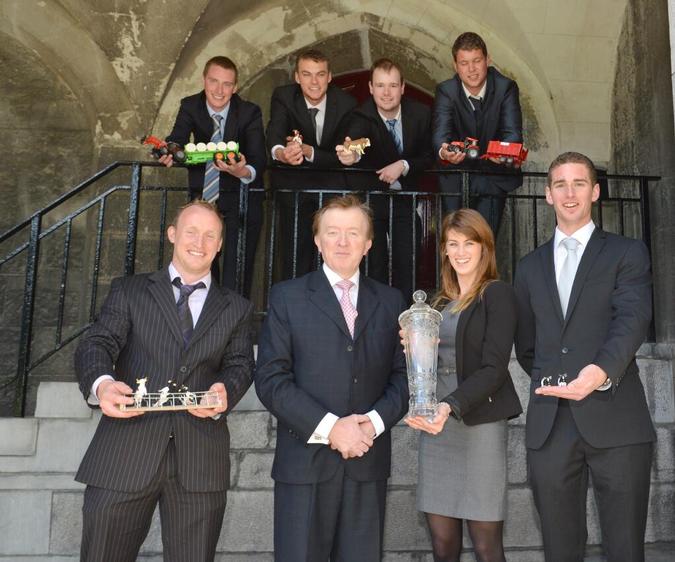 The winning multi-disciplinary team of students at CIT beat off stiff competition with their project MasTech™. Mastitis has a significant adverse economic effect on dairy farmers throughout the world. The team's product is designed to enable early identification of mastitis in infected cows during the milking process, facilitating rapid isolation of an infected cow.The team is represented by Nicola O'Mahony, Donal Carey, Kenneth Barry, Damien McAuliffe, Ciaran Malone, Owen Mc Donagh, and James Cahill.

The Think Outside the Box Awards are aimed at encouraging students into business as a career option and this year attracted submissions from over 400 third level students from colleges across Ireland. The substantial prize fund includes €30,000 in cash prizes and €30,000 in consultancy fees which are available for winners to help them make a serious start at making their idea a commercial reality. In addition to winning the top prize, the winning team will also receive mentoring from Enterprise Ireland/Invest NI to develop the commercial viability of their overall concept.

Furthermore, the 'Most Technologically Innovative Idea Award' of €5,000, co-sponsored by Cruickshank Intellectual Property Attorneys and Enterprise Ireland, went to another project from CIT, Hush Hush Hairdryers™. Cruickshank Intellectual Property Attorneys are also providing intellectual property consultancy and protection for all the finalists.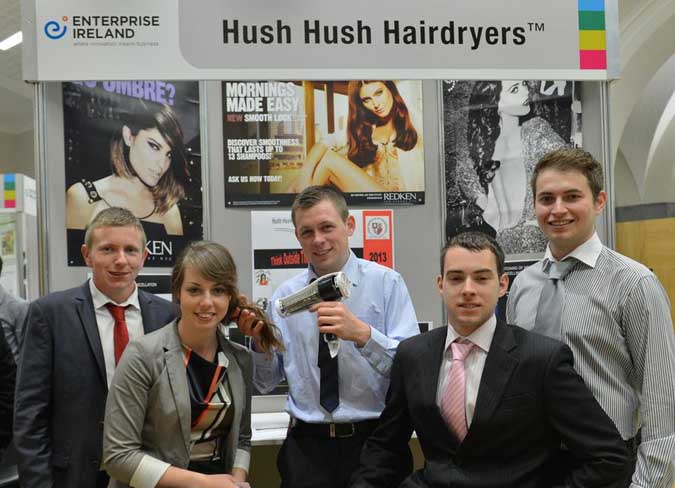 The Emerging and Dynamic Company of the Year Award of €5,000, co-sponsored by Grant Thornton and Enterprise Ireland, went to Rootie's Crisps Limited from UCC. Grant Thornton will also provide business plan development advice to the finalists.

The Intel prize of an all-expenses paid trip to the Intel Challenge Europe Award 2014 went to XpressLF from Queens University Belfast.

Congratulating the award winners on their success, Minister Perry said: "The Think Outside the Box Awards play a very important role in fostering an entrepreneurial spirit in young people. They are a valuable opportunity for third level students to test their flair for business. They expose them to the challenges and excitement of taking an idea and nurturing it into a serious business proposition. These young people are our successful entrepreneurs of the future and I wish them all every success."

Last year's winning project, DRS.ie from students at NUI Galway, shows just how commercially successful projects that come through the Think Outside the Box Awards can be. DRS.ie has grown from strength to strength with customer interest on a global scale and they have also received a Competitive Start Fund of €50,000 from Enterprise Ireland since winning the competition in 2012.

Tom Hayes, Head of Micro Enterprises and Small Business at Enterprise Ireland said: "This competition is focused on giving students hands-on experience in entrepreneurship and establishing a business. Throughout the year Enterprise Ireland supported all of the internal entrepreneurship competitions within the institutions on the island of Ireland with a €500 cash sponsorship prize for each college. Enterprise Ireland and the sponsors are also working with third level students who have an idea to start their own internationally traded service or manufacturing business to develop their ideas further on a continuous basis. It is tremendously encouraging to see their energy and their enthusiasm, and I congratulate all of them on their achievements."

Bill Scott, Invest NI's Executive Director of Regional Business, said: "Competitions like this can act as an important springboard for tomorrow's business leaders and provide a platform for our young people to demonstrate their highly innovative concepts and commercial skills. Invest NI is pleased to play a part in promoting and encouraging entrepreneurship and is committed to supporting our young entrepreneurs achieve their full potential."

For more information on the Think Outside the Box Awards visit the website on: www.thinkoutsidetheboxawards.com