NMCI - A World Class Centre for Maritime Educationa and Training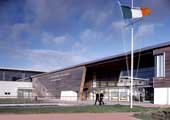 Published on: Friday, 21 June 2013
Dr Brendan Murphy, President, CIT, speaking at Conferrings at The National Maritime College of Ireland at Ringaskiddy on Thursday, 20th June,, said that nine years on since opening, the NMCI could be seen to have come of age.

Degrees awarded included Bachelor of Science in Nautical Science; Bachelor of Engineering in Marine & Plant Engineering; and Bachelor of Arts in Leadership Management & Naval Studies. Over 50 students received their parchments.

Dr Murphy said the shared vision of maritime education, training and professional development by CIT, the Irish Naval Service, and the Department of Education and Skills ensures that the education available at the NMCI is world class. "This National Centre represents a state investment of the order of €50 million in Maritime Education and Training. During the last two years R&D activity has attracted funding for over ten projects – this activity now involves ten full-time personnel: the growth in R&D has led to the establishment of the Halpin Centre for Research & Innovation. NMCI Services offers specialist maritime training and consultancy both at home and abroad and the new, dedicated, Bridge Simulation Team will ensure that we capitalise on the extensive simulation facilities available here.

The continued development of the proposed Maritime and Energy Resource Cluster (IMERC) involving a partnership between CIT, the Naval Service, and UCC provides a focus within Ireland for applied research and enterprise development in the maritime and energy sector."

Dr Murphy continued "It is now clear that the future of CIT, its students and staff is the creation, in partnership with IT Tralee, of the multi-campus Munster Technological University. CIT and IT Tralee have a shared vision for the creation of the MTU which will result in a new university which will build on the strengths of the existing partners and will deliver significant added value via an expanded and enhanced role in regional development."

Dr Murphy offered his congratulations to the Graduates on their achievements and wished them well for the future.
Photographer Pascal Ungerer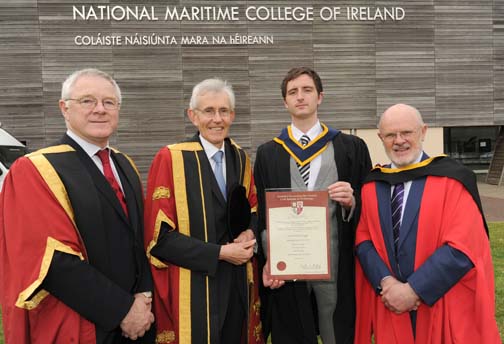 (L - R) Dr Barry O'Connor, Registrar & Vice President for Academic Affairs, CIT; Dr Brendan Murphy, President, CIT; Eamonn Goggin who graduated with a Bachelor of Science in Nautical Science; and Dr Noel Barry Head of Academic Studies, NMCI.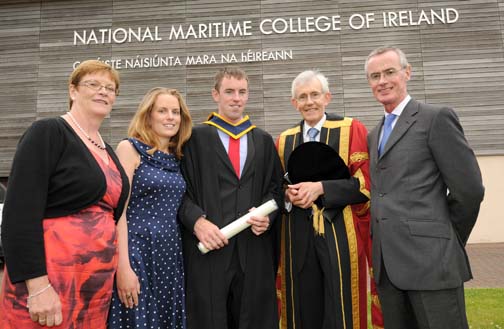 (L - R) Mary Keane; Rebecca Deasy; Donal Keane who graduated with a Bachelor of Science (Honours) in Nautical Science; Dr Brendan Murphy, President, CIT; and Pat Keane.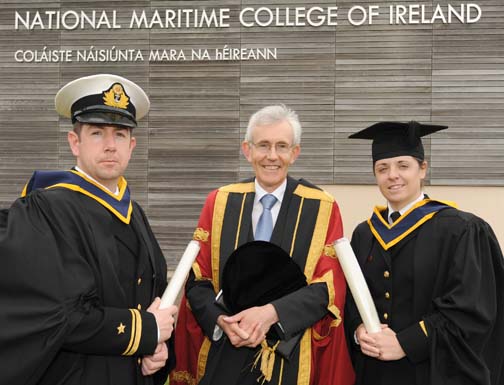 Sub-Lieutentant James Brophy and Sub-Liententant Caroline Scanlon pictured with Dr Brendan Murphy President, CIT.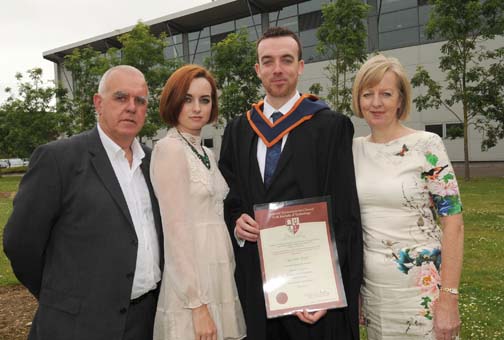 Luke Walsh, who graduated with a Bachelor of Engineering in Marine & Plant Engineering, is pictured here with his family, Bernard, Ruth, and Linda Walsh.