CIT hosts its first Erasmus Staff Week, 18th - 22nd June 2013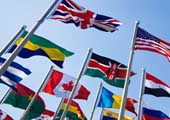 Published on: Sunday, 23 June 2013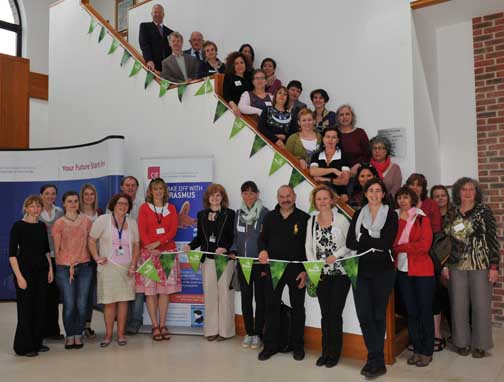 In response to The Gathering 2013, CIT hosted its inaugural Erasmus Staff Training Week with twenty-five international visitors from CIT's partner institutions in France, Germany, Spain, Italy, Poland, Denmark, and the UK, attending the event. The visitors participated in a packed programme of training and information events across the five CIT campus locations: CIT Bishopstown Campus (including the Department of Tourism & Hospitality, the Rubicon and Nimbus Centres), CIT Cork School of Music, CIT Crawford College of Art & Design (including the Wandesford Quay Gallery), the National Maritime College of Ireland (NMCI), and the CIT Blackrock Castle Observatory.

The programme, designed to give the visitors an overview of the Institute's unparalleled range of learning, innovation, research and community outreach activities, consisted of an impressive programme of presentations, tours and networking opportunities at each campus location. The programme's daily themes included entrepreneurship, research, industry liaison, Erasmus/ internationalisation (including a thought-provoking presentation on Ireland's history of international outreach up to and including Erasmus, by Mr Gerry O'Sullivan, Head of the Erasmus National Agency at the HEA), alumni relations, student services, as well as the Irish language, tourism and hospitality, Irish food, and the history and heritage of Cork.

The group was honoured with an invitation to a Civic Reception in City Hall on Tuesday evening, which commemorated the fiftieth anniversary of the visit of President John F Kennedy to Cork. Other social highlights of the week included a reception at CIT's Wandesford Quay Gallery, dinner at Blackrock Castle, and participation in the CIT's Spraoi spectacular on Saturday afternoon (in association with The Gathering) followed by the Rising Stars Concert in the CIT Cork School of Music on Saturday evening. The week's formal events closed with a presentation of certificates of attendance by Mr Damien Courtney, Head of the Faculty of Business and Humanities.