CIT finish 15th in European Futsal Championship - Best Position an Irish team Has Achieved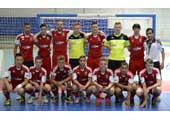 Published on: Monday, 12 August 2013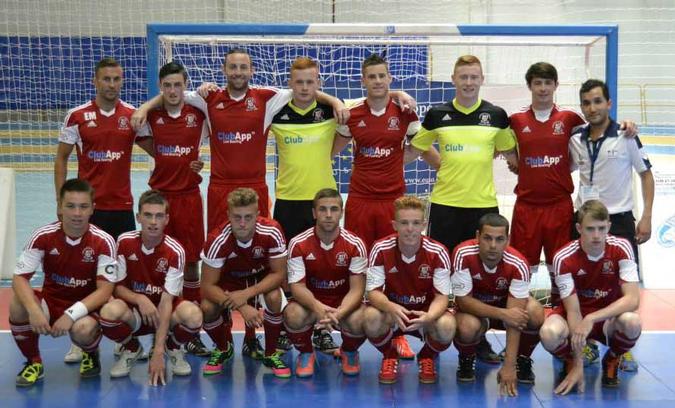 CIT's trip to the European Futsal Championships in Malaga turned out to be a major success. The team achieved 15th place, the best an Irish team has ever finished in this competition. The team played 6 games overall, competing with major Futsal teams from Spain and Portugal among others.
CIT competed in this competition back in 2010, when the games were held in Tampere, Finland, so it was no shock to the Cork team how high the standard of players were that they came up against. It was also a reminder of how far Ireland are behind in the development of Futsal and major strides need to be undertaken if we are to ever challenge the major teams at these tournaments.
CIT's first game against a good Norway side was a fantastic experience for the Irish Students, a 6-5 thriller in favour of Ireland that was branded "game of the day", and later "game of the week". The teams played in front of a packed stadium, a crowd that soon was completely behind the Irish boys after a few extravagant celebrations from Eoin McGreevy and Mark Reardon. With 1 minute left on the clock and the sound of the local Spanish people chanting "Irelande" ringing around the stadium, CIT trailed 5-4, but Mark Reardon remarkably turned the game around with two goals in quick succession to give the Students from Cork a memorable victory and massive respect from everyone at the tournament. Ireland had arrived with a bang.
This win guaranteed CIT a top 16th finish, and after tough games against favourites Portugal, Israeli team Ruppin AC and the eventual winners UVa from Spain, CIT were unlucky in a 4-2 loss to Poland (JSO University) before achieving 15th place with a win against England (University of York).
Well done to Craig Robinson, CIT Chairperson, for his involvement in the organisation of the trip and fundraising. Thanks to the teams sponsors ClupApp, Fehily's Fitness, Bank of Ireland, Reardons & Co., Parchment Square, Stephen Neiland Motors and the CIT Students' Union. Also well done to all the players involved, Colm Nugent, Barry O'Sullivan, Wesly Tong (Capt), Eoin McGreevy, Mark Reardon, Eoin Healy, Alan Anderson, Luke O' Sullivan, David Reardon, Kevin Healy, Paul Deasy, and Ryan Carroll.
The team now looks forward to the 2013/14 season and remember all our games can be followed on http://clubapplive.com/cit also follow the CIT Soccer Club on Twitter and Facebook for regular updates.
For any students interested in playing for CIT's Munster Senior League or College teams please contact CIT Soccer Facilitator Eric Marah on 0867816710 or Senior Manager Stephen Neiland on 0867780695. The ladies players can contact Eric or Chris O'Mahony on 0876750873.