Cork's Teenage Entrepreneurs impress MEP at CIT's Enterprise Camp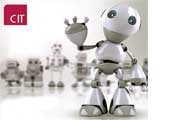 Published on: Sunday, 01 September 2013
CIT hosted its successful summer enterprise camp again this year. Teenagers, aged from fourteen to sixteen, dedicated a week of their summer holidays to learn about becoming entrepreneurs.



The enterprise camp, which was held in CIT's Rubicon Centre, brought together students from a variety of Cork City and County schools. They were given the opportunity to be creative, work in teams, explore opportunities and have a positive experience in an entrepreneurial environment.

They participated in workshops given by CIT staff, and Ernst & Young. They also met with successful entrepreneurs such as Alan Kingston from Glenilen Farm and Alex Musgrave from Dog Day media and were given insight into their journeys as successful entrepreneurs.

A visit to NMCI and a tour of CIT showcased the innovative technology used on campus and the teenagers were thrilled to meet the Munster Rugby players during their training session in CIT's sports stadium.

Also during the camp, students generated and presented business ideas, learned how to research and understand the market and how social media impacts on business today.

Gerard O'Donovan, Head of School of Business at CIT said, "This was a great opportunity for students to learn about entrepreneurship in an environment dedicated to start-ups and emerging companies. The week was a great success."

The week culminated with the students presenting their ideas to a panel of judges including Seán Kelly, MEP, who offered positive feedback and advice on their potential busnesses. Ideas during the week included: a GPS tracker collar for dogs; a comedy radio station; heat controlled pillow; growth restricted grass and an all-terrain wheel chair, all which showed true innovation and market potential. Participants also reflected on the week and future enterprise possibilities available to them.

Presenting certificates at the event, Dr Brendan Murphy, President of CIT said, "With nearly 9% of the Irish population being entrepreneurs we can assume some of you will follow that route. One successful teenage entrepreneur, Emil Motycka, had advice for teenage entrepreneurs: 'Start today, not tomorrow. If anything, you should have started yesterday. The earlier you start, the more time you have to mess up'."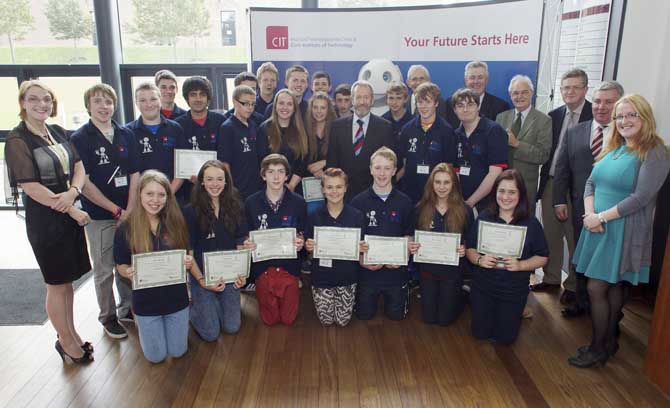 CIT Enterprise Camp Group 2013