A Good Start ... New Welcome Programme for Freshers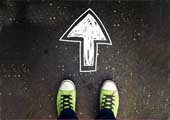 Published on: Wednesday, 11 September 2013
CIT is piloting "A Good Start…", a new programme of social and academic activities designed to induct incoming students to life and study at CIT. The programme will be available free of charge to all incoming students across its four campuses at Bishopstown, CIT Cork School of Music, CIT Crawford College of Art and Design, and The National Maritime College of Ireland. CIT is the first Institute of Technology in the country to develop such a programme and it is hoped that it will continue to grow and develop over the coming years.
| | |
| --- | --- |
| | Running throughout September and October "A Good Start…" will offer new students a seven week programme of social, sporting, academic study and support sessions and events to help them become familiar with the campus, meet people, get prepared for study, find out who's there to help and have fun. There will be a focus on both social and academic induction, recognising that successful transition to Higher Education requires both. |
Marèse Bermingham Head of CIT's Strategic Student Engagement and Retention Initiative says: "A Good Start..." will provide visible, focused and coherent support to students during the first weeks of their time in CIT. Successful early adjustment is linked to subsequent success. CIT is proposing to provide a range of relevant information and events that target resources and interact with our new students in ways that make them know we care about them and that they matter. 'Belonging' has emerged as a key idea in recent research on improving student success and is closely aligned with concepts of academic and social engagement.
'A Good Start…' programme is being led by four students/recent graduates – Sophie Behal, Niamh Hayes, Gavin Owens and Marco Quatrana - as a student to student project under the CIT Strategic Student Engagement and Retention Initiative, from the Office of the Registrar and Vice President for Academic Affairs, Dr Barry O'Connor.