CIT's Adrian Gregan is the new Irish National Representative for the European Association of Hotel and Tourism Schools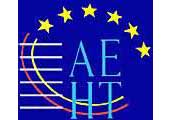 Published on: Monday, 09 September 2013

Adrian Gregan, Head of CIT Department of Tourism & Hospitality has been elected as the new National Representative for the European Association of Hotel and Tourism Schools (AEHT).
Created in 1988, the AEHT is an International Non-Governmental Organisation enjoying consultative status with the Council of Europe and has a membership of approximately 430 schools with a national representative in over 44 countries. The prime objective of the organisation is to promote a European outlook among Hotel and Tourism Schools by providing and disseminating information, encouraging exchanges of both students and staff, sharing teaching methods and knowledge and creating closer links between education and industry. A large range of events is organised annually to meet these objectives.
In accepting the position Adrian commented "I am delighted to take on this role in a very exciting but challenging time for the hospitality industry where its needs are greater in terms of human capital demands, cost control and operational know-how. Now more than ever it is essential that Hotel and Tourism Schools produce graduates who can hit the ground running and add to the operational know-how of businesses."

The Department of Tourism and Hospitality at CIT encompasses the areas of Culinary Arts, Tourism, Hospitality and Bar Management. It has over 700 students and a team of dedicated student-centred staff across these disciplines and is located in a modern purpose-built building on CIT's Bishopstown Campus.