CIT Targets Growth Potential of SMEs in the Digital Media Sector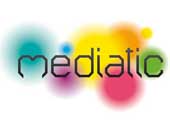 Published on: Friday, 20 September 2013

A doubling of consumers' access to digital content via mobile devices is envisaged between 2012 and 2016 with the number of Internet video users expected to increase globally to 1.5 billion by 2016, up from 792 million in 2011.
The objective of a Green Paper, opened to public consultation by the European Commission, entitled "Preparing for a Fully Converged Audio-Visual World Growth, Creation and Values" is to open a broad, public discussion on the implications of the ongoing transformation of the audio-visual media landscape, characterised by a steady increase in the convergence of media services and the way in which these services are consumed and delivered.
The upshot of this growth is a huge surge in the demand for digital content and an accompanying potential cash bonanza for SMEs who are in the business of developing any form of digital media - be that film, video, advertising, gaming, internet design, music and a widening range of other digital products or applications for which there is an incrementally growing global market.
Orla Flynn, Head of CIT Crawford College of Art & Design, identified this developing trend about two years ago and moved quickly to secure European Funding under the Interreg IVC Programme – directed at examining how well Digital and Creative Multimedia SMEs in the region are positioned to reap the full benefits of a fast expanding world market for digital content.
Ms Flynn, who has been deeply involved in the development of Multimedia education within CIT paid tribute to the technical standards and high quality design skills of local enterprises in the sector, and acknowledges that in the lucrative digital content market, competition will be fierce and regions will have to be well positioned if their SMEs are to achieve a bigger slice of that market. "Increasingly digital content production involves multiple skill sets ranging from software development, to graphic design, to music composition and video production – this demands a position whereby close collaboration between different enterprises, with complementary skills sets, will be required to develop a single end product. If enterprises are not positioned to work in collaboration they may lack critical mass and skills to successfully compete," says Ms Flynn.
With the assistance of European Interreg IVC funding, CIT is working in the Medi@tic Project with Seville City Council in Spain and eight other partners, ranging in locations from Norway to Malta, examining the positioning of their digital media sectors and looking not alone at how enterprises can collaborate within a particular geographic region, but also how on a trans-European basis, small and medium sized enterprises, can combine skill sets to collaborate to develop digital content for sale in areas such as the fast growing Chinese and Indian markets.
The Medi@tic Project will shortly be announcing details of a workshop in Cork for Digital and Creative Media Enterprises; this will be a hands on event, with participants being involved in a self-assessment on how well enterprises in the region are positioned to take a larger share of the growing world market for digital and multimedia content.