'Gathering' of Pastry Chef Instructors at CIT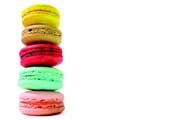 Published on: Saturday, 21 September 2013

Prior to welcoming their students for a new term, Pastry Chef Instructors from all over Ireland gathered, with the support of Failte Ireland, in the state-of-the art pastry demonstration kitchen at the CIT this week to further enhance their development under the guiding hands of two experts from the 'Ecole Nationale Superieure de Patisserie' (ENSP) in Vssingeaux, France. Fáilte Ireland supports this training and development initiative as part of their goal to utilise food tourism as part of a workable economic development strategy.
Representatives from the Athlone Institute of Technology, the Limerick Institute of Technology, the Galway-Mayo Institute of Technology, the Institute of Technology Tallaght, the Institute of Technology, Tralee, the Letterkenny Institute of Technology (Killybegs Campus), the Waterford Institute of Technology travelled to CIT for a week of intensive training under ENSP Pastry Chef Instructors Pierre Fournier and Richard Hawke.
Throughout the week, the attendees worked on confectionery, petit fours, chocolate bon-bon, and petit desserts and their creations were displayed at a dessert buffet on the final day of the course. The instructors in attendance will now return to their individual Institutes of Technology to pass on their newly acquired knowledge to the students at their Institute so that they are trained to the highest world class standards in pastry in advance of their entry to industry.
Recognised as France's leading school in pastry arts, the ENSP has over 28 years' experience in training in best practices and skills for both students and prestigious chefs who come from all over the world. Located in an extraordinary castle – Chateau de Montbarnier – which was completely renovated in 2008, its facilities include fully equipped pastry laboratories dedicated to disciplines such as bakery, confectionery and chocolate, along with a pastry display amphitheatre.
CIT's Department of Tourism and Hospitality encompasses the areas of Culinary Arts, Tourism, Hospitality and Bar Management. It has over 700 students and a team of dedicated student-centred industry experienced Lecturers across these disciplines and is located in a modern purpose-built building on CIT's Bishopstown Campus.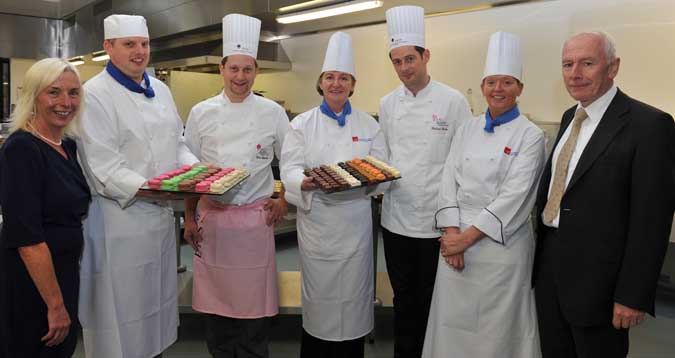 (L - R) Dr Margaret Linehan, Head of School of Humanities; John Hartnett; Pierre Fournier ( ENSP); Linda Hayes; Ann O'Connor; and Adrian Gregan, Head of the Department of Tourism & Hospitality.