CIT's Student Entrepreneurs hatch plans for business success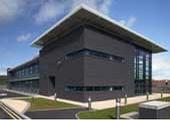 Published on: Thursday, 12 September 2013
Over the summer, a group of hardworking student entrepreneurs were working full time at CIT trying to develop their projects into viable businesses.
Five fledgling businesses were accepted on to the summer internship programme in the Rubicon Centre, CIT's on campus incubation centre. Dubbed "The Hatchery" programme by many, the programme offers all the resources needed to rapidly grow at these initial business stages.
Mentorship was available to each business from onsite entrepreneurs along with seminars from top industry professionals. The young entrepreneurs took up residence in a fully serviced office space provided by the incubation centre which gave them access to expert staff and exposure to the 57 start-up companies based in the centre.
Currently attending weekly training workshops, covering many topics, the student entrepreneurs plan to use this knowledge to complete a business plan by month's end.
Seed funding was provided to assist the businesses from a number of schools across the Institute including the School of Business, the School of Engineering and Science, Crawford College of Art and Design and from a CIT alumnus.
The current cohort of businesses will conclude their time on the programme by showcasing what they have achieved. Now receiving over €20,000 funding to support these talented entrepreneurs, the programme is growing from strength to strength with an increase in the number of available places from 2012.
CIT's Industry Liaison Manager, Carole O'Leary, who has been driving the growth of this programme since its inception said "this programme provides the vital link for student projects to develop in to viable business ventures through business incubation and expert mentoring."
CIT has long been a leader in the area of campus entrepreneurship with a strong entrepreneurial ecosystem in place for students. From the enterprise innovation society (Idea Hub) and enterprise internship positions to a wide range of development programmes, students are encouraged, at every level, to pursue their innovative ideas.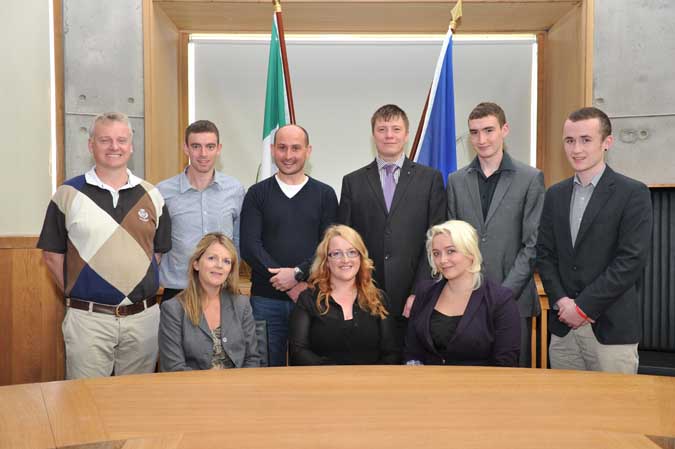 Hatchery Programme Participants and Staff
Back row (L-R) Kieran Moynihan, CIT Entrepreneur in Residence; Paul McCarthy; Dylan Brady; Vitaliy Maknanov; Tadhg Foley; and Robert Gabriel.
Front row (L-R). Carole O'Leary, Industry Liaison Officer; Isabel Rossiter, Programme Coordinator; and Aisling O'Callaghan.
Photographer: Barry O'Sullivan