Nimbus News Up Date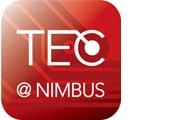 Published on: Friday, 27 September 2013
CIT'S NIMBUS CENTRE GETS EARLY ACCESS NEXT-GEN KINECT SENSOR
The Kinect for Windows team at Microsoft has offered the CIT Nimbus Centre a place in their upcoming developer kit programme. The Kinect for windows team received thousands of applications and Nimbus researchers are excited to be selected and granted access to this exclusive program and innovative Kinect technology before it becomes generally available in 2014. The Nimbus Centre will be provided with development tools and pre-release Kinect sensor, which will contribute significantly to active research projects in fields such as, Assistive Technology for People with Disabilities and Gesture Control for Smart Environments.
These applications use the Kinect in an innovative way, beyond the standard gaming usage of the device. It is envisaged that the advances in interaction with the environment for People with Disabilities, which are being developed in the Nimbus Centre at CIT, will be further improved with this technology.
"We're convinced that your combination of passion for Kinect, technical expertise, and the creativity of your idea will make you an awesome contributor to the evolution of NUI." - Ben Lower, Microsoft.
The Kinect is a 3D motion-sensing camera by Microsoft for the Xbox gaming console and Windows PCs. The Kinect assists people to interact intuitively with interactive systems through recognizing peoples natural interactions, such as free-form gestures and voice commands, without the need for peripheral game controllers and other traditional HCI input devices. The new version of Kinect will be extended with further new capabilities over its predecessor.
The Kinect has already formed part of Nimbus research projects and having access to the latest developer kit programme will allow us to continue to support research programmes whilst also providing the latest technology services to current and future clients.

National Sustainable Building Energy Test Bed
The launch of the National Sustainable Building Energy Test Bed will take place on Friday 15th November 2013.
Time: 9.30am - 12.00noon
Venue: The Nimbus Centre, CIT Bishopstown Campus, Cork.
Event: National Sustainable Building Energy Test-bed Launch
Please click here for more information.