Professional Accreditation for CIT's Department of Organisation & Professional Development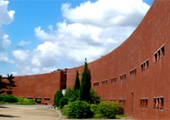 Published on: Saturday, 05 October 2013
The Department of Organisation & Professional Development at CIT's School of Business is delighted to announce the accreditation of a number of its programmes by professional bodies.
Its recently launched Master of Arts in Human Resource Management affords graduates the opportunity to apply for advanced level membership of the Chartered Institute of Personnel Development (CIPD), the international body for HR professionals. This accreditation of the Masters programme comes shortly after the Department achieved CIPD status for its Bachelor of Arts in Human Resource Management.
The Department also offers accounting programmes for the professional accountancy bodies and has achieved accreditation for these programmes. In September 2011, the Department began delivering teaching of ACCA professional level subjects on a full-time basis and was delighted to be awarded ACCA Gold Educator Status this year. The review by the Association of Chartered Certified Accountants (ACCA) investigated teaching, assessment, learning materials and feedback from students and graduates. Gold Educator Status is awarded to education providers who demonstrate that they meet all the Gold performance targets. On a part-time basis, the Department also delivers the ACCA Diploma in Accounting & Business.
The Institute of Certified Public Accountants in Ireland (CPA) annually undertakes quality assurance reviews with each educator to ensure they continually satisfy high standards in education delivery and are committed to providing student support. Approved Educators that are awarded "Goldstar" status, consistently exceed these standards. The Department was again awarded CPA Goldstar status following this year's review.
This year, Accounting Technicians Ireland (ATI) introduced its Approved Partner Programme. This award recognises and assures quality in the delivery of Accounting Technicians programmes and aims to approve academic providers who successfully support students through Accounting Technicians Ireland's qualifications. The Department of Organisation & Professional Development was again delighted to achieve ATI Approved Partner Status recently.
According to Don Crowley, Head of Department, "accreditation of our programmes by professional bodies is an essential component in producing industry-ready graduates. Employers are keen to source graduates who have acquired the knowledge required to add value to their organisations. Achieving accreditation from these professional bodies is further validation of the quality of our programmes of study and those who deliver them".
According to Gerard O'Donovan, Head of School of Business," by ensuring our programmes are accredited and validated by professional bodies our qualifications have added value to graduates and are recognised nationally and internationally".
Further information on any of these programmes may be obtained from the Department of Organisation & Professional Development, T: 021 433 5900 or by visiting www.cit.ie/parttime