Event: CIT Hosts Collaborative European Research Conference (CERC)
Thursday, 17 October 2013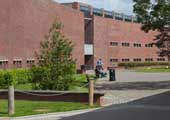 CIT is delighted to announce that it is holding the Collaborative European Research Conference (CERC) in the National Maritime College of Ireland on the 17th and 18th of October 2013.
CERC is the result of a long standing research collaboration between CIT and the Hochschule Darmstadt University of Applied Sciences, Germany.
At a European level CERC actively supports the multidisciplinary research of the EuTec Consortium formed by Plymouth University, Hochschule Darmstadt, Cork Institute of Technology and University College Gjøvik along with all their research partners.
At a Regional level CERC aims to support and showcase the researchers of our local partners such as University College Cork (UCC), Tyndall National Institute, the Alimentary Pharmabiotic Centre (APC), and Teagasc Moorepark amongst others.
Keynotes will be delivered by Dr Kieran Drain, CEO Tyndall National Institute and Mr Garrett Dee, Senior Development Advisor at Enterprise Ireland. Invited speakers include Dr Dirk Pesch, Head of Nimbus Centre, CIT, Dr Sally Cudmore, Head of the APC, UCC, Prof. Dr Bernhard Humm, Hochschule Darmstadt University of Applied Sciences, Dr Paul Dickinson, Senior Fellow, Division of Pathway Medicine, University of Edinburgh, and Mr Paul O'Sullivan, Applied Energy Research group, CIT.
This year, CERC welcomes international researchers from the USA, Germany, Norway and the UK as well as national researchers from CIT, UCC, UCD, DCU, ITT amongst others.
A comprehensive social programme showcasing CITs many campus' including the Wandsworth Gallery which will be hosting the "The Art of Inclusion" art exhibit, the Blackrock Castle Observatory and the CIT Bishopstown campus. A tour showcasing the NMCI facilities, bridge simulators and wave pool has been arranged for conference delegates along with a poster exhibit showcasing early stage research.
According to Dr Hugh McGlynn, Head of School of Science and Informatics, "The collaborative and multidisciplinary nature of CERC provides a unique opportunity for starting and established researchers to showcase their research and to foster a vast international network across many diverse disciplines".
Further information, including a full programme, may be obtained by visiting http://cerc.cit.ie