Christy Keneally to Give Public Lecture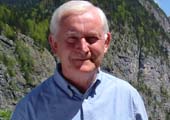 Published on: Wednesday, 06 November 2013

Renowned author and broadcaster Christy Kenneally will give a free public talk, "Say 'Yes' to Life: An evening on the human resources we can call on in times of crisis". The talk, which will be followed a Question and Answer session, is open the public and all are welcome to what is certain to be a thought provoking event.
Born in Cork in 1948, Christy Kenneally is a Television Scriptwriter and Presenter, Poet and Novelist. He has an international practice as a Communications Training Consultant and Conference Speaker. His clients have brought him to speak in the US, Britain, Luxembourg, Trieste, Lisbon, Barcelona, Delhi and Jerusalem. Documentary making has brought him to more than twenty countries and the resulting series won gold medals at the Texas and Hamburg Film Festivals.
He is also a well-known lecturer on Coping with Change. He has published 15 books, among them "Life After Loss'; and the recently published "Say Yes to Life" co-authored with Dr Linda Finnegan.