Event: One of Photoshop Creators as Guest Speaker Friday 18th Oct
Friday, 18 October 2013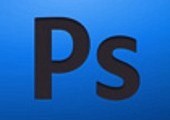 John Penn II is one of the original creators of Photoshop and is currently working for Adobe in Silicon Valley, California.
He also works from Adobe for the U.S. Government as a Law Enforcement Technology Evangelist. He dedicates his work to helping law enforcement solve cases with digital imaging technology.
The Media Communications Society is delighted to present Mr. Penn as a special guest speaker on Friday 18th October. He will speak about his career to date from working in Apple to his current role at Adobe.
Coming all the way from Silicon Valley to CIT, this is sure to be a very interesting talk.
Location: IT2 in Berkeley Building (Library Building)
Finger food will be provided from 1pm
Talk will commence at 1:30pm Friday 18th October
We look forward to seeing you at this special talk!"