The Irish Freemasons Young Musician of the Year 2013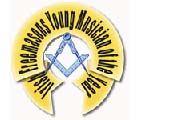 Published on: Monday, 14 October 2013
This weekend has been triumphal for Cork, CIT, and two students of the Cork School of Music in particular. Sincerest congratulations are offered to Alex and Denise – their awards are the highest accolades available to young musicians in Ireland.
The competition is organised and very generously sponsored by the Grand Lodge of Freemasons of Ireland.
Young Musician of the Year 2013

Alex Petcu-Colan (MA, Year 2)

Brennan Prize
for being "the most promising musician"

Denise Crowley (BMus, Year 3)
Alex made it through a very tough Semi-Final round on the 10th October - one that featured 13 of the best young musicians studying in the CIT Cork School of Music, the DIT Conservatory of Music & Drama, the Royal Irish Academy of Music, Dublin, or the Irish Music Academy of Music & Dance, UL. He played with three other semi-finalists in the Final on the 12th October: Adam McDonagh, piano (DITCofM&D); Tamara Niekludow, piano (RIAM); and Róisín Walters, violin (RIAM). He won by unanimous decision of the 6-member international jury.
During November, RTÉ Lyric FM will broadcast the performances by all four finalists.