CIT Research Centres Join National Network of Technology Gateways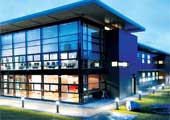 Published on: Tuesday, 22 October 2013
Links:
Technology Gateway Network
TEC
CAPPA
In a boost for CIT, the Minister for Research & Innovation, Seán Sherlock T.D., has launched a nationwide network of Technology Gateways, capable of delivering technology-based solutions for companies in Ireland. CIT hosts two such technology Gateways, CAPPA and TEC, both providing different technology services to businesses in the Cork region.

This is a €23 million investment by Government through Enterprise Ireland in twelve Technology Gateways located in CIT, and eight other Institutes of Technology.

Designed to act as the 'R&D arm' of companies, the Technology Gateways will focus on delivering technology solutions through collaborative projects with the research teams in the Institutes.

TEC - Technologies for Embedded Computing offers solutions for a broad range of industries in the embedded computer field for sectors including energy and water. The Centre for Advanced Photonics & Process Analysis - CAPPA works in applying light based photonic technologies for near to market problems. CAPPA's industry partners include Superlum, Somex and ProPhotonix while TEC have successfully worked with hundreds of companies of all sizes such as Longship, UTRC and Smisco.
Launching the Technology Gateway Network Minister Sherlock said, "The Government's primary goal is to generate growth and create employment in towns and cities around Ireland. The Technology Gateway Network will give companies all over Ireland access to technology solutions for their business challenges. Enterprise Ireland's involvement in this process ensures the commercial value of these solutions can be converted into new products and services so that quality employment opportunities can be grown and maintained."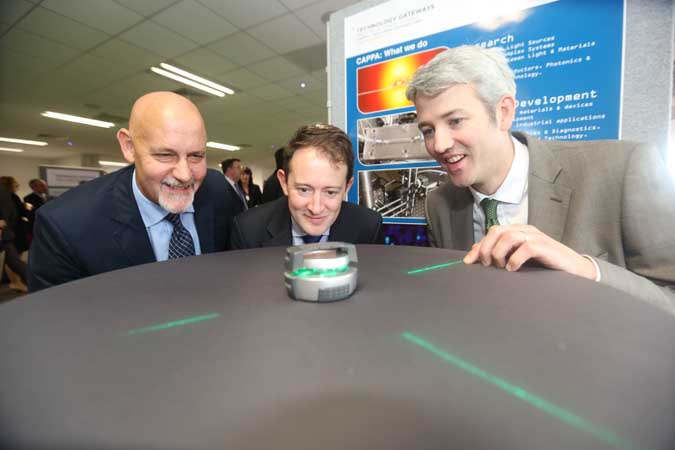 Minister Sherlock at the launch of Enterprise Ireland's €23M Technology Gateways programme pictured with Les Egan, MD Egan Concepts Ltd and Dr Eamonn O'Neill , CAPPA Gateway Manager at CIT. The item being demonstrated in the photo is patented golf swing aid being developed by Egan Concepts Ltd. with support from CAPPA on the design and realisation of the light source and optical components.
[Photo Credit Press 22]