CIT Celebrates Engineering Successes with Research Funding Support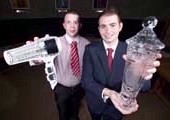 Published on: Wednesday, 06 November 2013
CIT continues to achieve extraordinary success, nationally and internationally, in the field of engineering and CIT's President, Dr Brendan Murphy, hosted a reception to celebrate Award Winners of the 2013 Enterprise Ireland/Invest Ireland Think Outside the Box Finals where CIT won First and Second Place and also an Award of Merit.
CIT Engineering is remarkably successful in producing National and European award winners and also attracts research funding of approximately €14M per year.

Additionally the TEC Gateway, the Industry branch of CIT's Nimbus centre, are providing €5,000 worth of research between the two CIT Think Outside the Box Finalists. Nimbus has successfully worked on developing technical innovations with around 100 Irish and International companies of all sizes and are delighted to be in a position to offer the same service to these award winning CIT projects.

"CIT is celebrating the achievement of our students winning, from over 400 entries nationwide, first and second place in the competition earlier this year" said Dr Murphy, "Their success demonstrates CIT's leadership in fostering entrepreneurship, innovation and enterprise engagement, in all our students. The success of our students demonstrates CIT's commitment to producing quality graduates, and our research innovation and collaboration with industry which has been recognised here in Ireland, and indeed in Europe. It is why CIT, in partnership with IT Tralee, is on its way to being designated as Munster Technological University. I would like to take the opportunity to thank your supervisors, Breda Kenny, Ruth Vance, Hugh O'Donnell, Chris Gibbons and Sean F. O'Leary for their dedication and endeavours in preparing you for the competitions."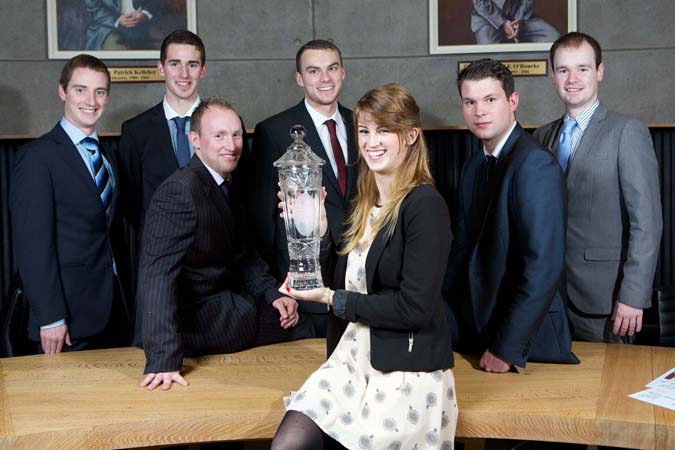 The Student Entrepreneur of the Year 2013 prize was awarded to AH Technology, a CIT Multi-Discipline Start-Up Innovation Team for its product, Mastech, an Animal Healthcare Device. The team is made up of Nicola O'Mahony, Donal Carey, Kenneth Barry, Damien McAuliffe, Ciaran Malone, Owen McDonagh, and James Cahill.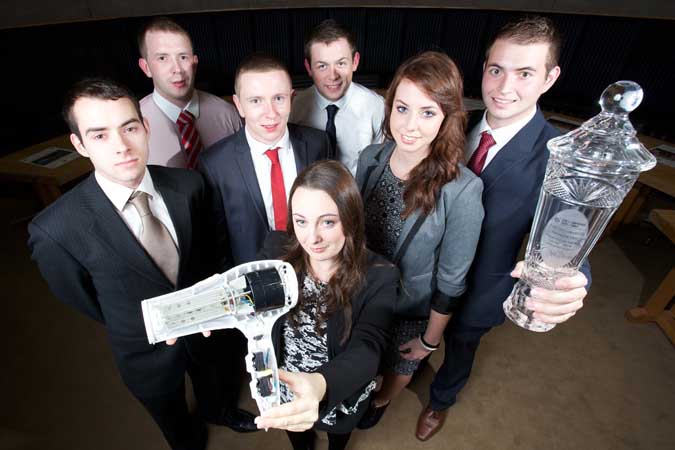 The Cruickshank Intellectual Property Attorneys Award was awarded to Sweet Sounding Electrics for their Electronic Device Development Product, Hush Hush. That team consists of John Kelleher, Mariah Reidy, Marco Quatrana, Kieran Minehane, Colm Kearney, Shane O'Driscoll, and Niamh Ryan.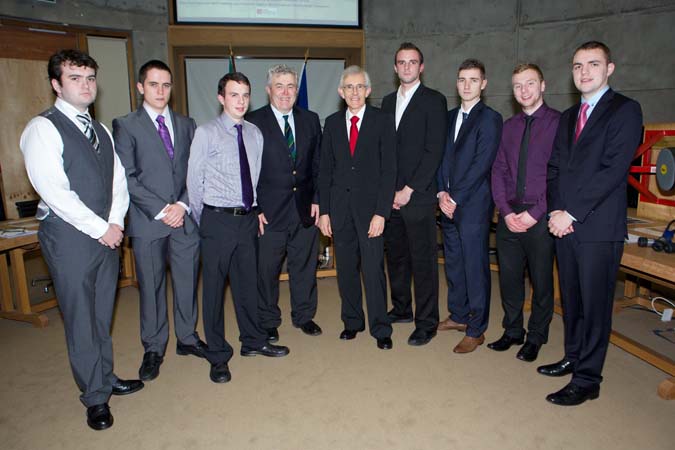 The Enterprise Ireland/Invest Northern Ireland Award of Merit went to 123 Fitness and their product, Robobox, with a team consisting of Donagh Good, Eoghan McEnery, Brian Hand, Aidan O'Sullivan, David Linehan, James Fogarty, and David Waterman.