CIT and Ballymaloe join forces to offer paid research position.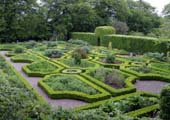 Published on: Wednesday, 08 January 2014
CIT's Department of Tourism and Hospitality and Ballymaloe Cookery School are jointly offering an opportunity to conduct research leading to a Masters degree. The successful candidate will have their postgraduate fees paid for a two-year period and will be given full access to all personnel relevant to the topic. The research will focus on the impact of Ballymaloe Cookery School over the past thirty years.

Dr Margaret Linehan, Head of School of Humanities at CIT, said: "We are delighted to partner with Ballymaloe Cookery School and to support research that should further our knowledge of the direct and indirect impact Ballymaloe Cookery School has made, nationally and internationally, since it was founded thirty years ago by Darina Allen. We are looking forward to working with the successful candidate, and with Darina and her team, in Ballymaloe Cookery School."

Ballymaloe Cookery School was established 30 years ago and has evolved into a highly successful business. The proposed research will focus on the success that has been achieved, using a unique but undocumented, business model.
Admission requirements
Applicants for this bursary should have an honours degree (minimum 2H1). Candidates should possess good writing, communication, and project-management skills, be highly motivated, and have a particular interest in the research area. Successful applicants will be registered for an MA by research in CIT and the bursary will cover fees for two academic years. The successful applicant will be provided with access to stakeholders who are relevant to the research.
How to apply
Applicants are requested to submit attachments via email only (Word or PDF format):
(Full curriculum vitae including detailed college examination grades, work experience, etc;
A covering letter explaining why you wish to pursue an MA (research);
A research proposal on 'Thirty years of Ballymaloe Cookery School' (maximum 1,000 words).
Candidates will be shortlisted and will be required to attend for interview.
Please submit an application to: breda.hickey@cit.ie
Closing date for receipt of applications: Wednesday, 15 January 2014