Dead Rabbit NY speaks to Bar Management Students!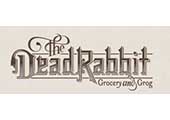 Published on: Thursday, 28 November 2013


New York's Best Bar Operators Pass on Tips
On 22 November 2013, The Bar Management students in the Department of Tourism & Hospitality got a rare chance to hear from and speak to two of the best bar operators in the world, when Seán Muldoon and Jack Mc Garry of 'The Dead Rabbit Grocery and Grog', New York, visited them.
Seán, who is the founder and General Manager of the famous New York Bar and Jack who is the Bar Manager, have amassed huge knowledge and experience particularly in the area of cocktails, throughout their extensive careers. In July 2013, Jack was honoured with the prestigious 'Tales of the Cocktail International Bartender of the Year Award'.
The Dead Rabbit encompasses a 'Taproom' where visitors can enjoy craft beer, bottled punch and whiskeys in an informal setting. Their sumptuous 'Parlor', features 72 historically accurate cocktails dreamed up by the nineteenth century's most celebrated bartenders. It has made prestigious lists such as CNN's 10 Favourite New Bars in 2013; Forbes Magazine's Top 15 American Hotspots in 2013; Zagat's New York's Hottest New Restaurants and Bars 2013 and Esquire Magazines Best Bars in America 2013. In the 2013 'Spirited Awards', along with Jacks incredible win, they also walked away with the titles of 'World's Best Cocktail Menu' and 'World's Best New Cocktail Bar'.
CIT's Department of Tourism and Hospitality encompasses the areas of Culinary Arts, Tourism, Hospitality and Bar Management. It has over 700 students and a team of dedicated student-centred industry experienced Lecturers across these disciplines and is located in a modern purpose-built building on CIT's Bishopstown Campus.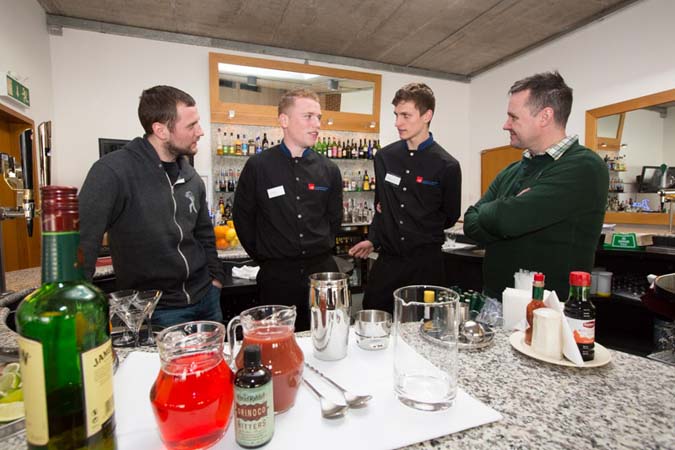 (L- R) Seán Muldoon and Jack McGarry of The Dead Rabbit Grocery and Grog speaking with 1st Year Bar Management students Cillian Doyle and Callum O'Mahoney
Photographer: Shane Cronin