CIT Rewards the Best Engineering and Science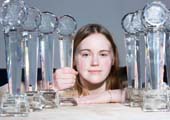 Published on: Wednesday, 04 December 2013

On the 28th November 2013, CIT's Faculty of Engineering & Science held its annual Awards Ceremony, 51 students, across 11 Departments, were honoured for their excellence in a diverse range of disciplines.

Speaking at the Ceremony, Michael Loftus, Head of the Faculty of Engineering & Science, congratulated all who have won prizes during the academic year 2012-2013. "As these prizes are awarded solely on the basis of the results achieved in the academic arena they are highly valued and mark out the recipients as being the best in CIT in their specific areas of study.

The academic journey is seldom travelled in isolation. My colleagues across the faculty work tirelessly to ensure that students are given every chance to succeed. In addition, the families and supporters of our students make vital contributions that are often unseen."

Mr Loftus also thanked the supporters from industry who sponsor the awards: "Cooperation and engagement with industry has been a differentiating characteristic of the CIT educational experience over many years. We are indebted to the sponsors who have supported the Faculty and we look forward to continuing to develop and deepen those relationships."

Awards were presented in the Department of Applied Physics & Instrumentation; Department of Chemistry; Department of Biological Sciences; Department of Computing; Department of Civil, Structural & Environmental Engineering; Department of Construction; Department of Architecture; Department of Mechanical, Biomedical & Manufacturing Engineering; Department of Process, Energy & Transport Engineering; Centre of Craft Studies and the Department of Electrical & Electronic Engineering.

Please click here to view full Address by the Head of Faculty of Engineering & Science, Michael Loftus.
Please click here to view full photo album
The Faculty of Engineering & Science would like to thank its Sponsors
ARRIS Communciations Ireland Limited
Arup Consulting Engineers
Bank of Ireland
BASF Ireland Ltd.
Bord na Móna
Chartered Institute of Building
Cork Electronics Industry Association
Cruinn Diagnostics Ltd.
Eblana Photonics
Electricity Supply Board Network
Endress + Hauser (Ireland)
Epi-Light
Fehily Timoney & Company
Gyproc Ireland
Henry J Lyons & Partners
Irish Oxygen Ltd.
IT@Cork
Janssen Supply Chain
Liam Feehely Ltd.
LotusTS
Pat & Deirdre Magner
Mason Technology Ltd.


McAfee Inc.
Metlab
Miko Metals
NIMBUS (CIT)
Novartis
Pfizer Ireland Pharmaceuticals
P.J. Hegarty & Sons
Reddy O'Riordan Staehli Architecture
Roadstone Wood
Roche Diagnostics
Royal Institute of the Architects of Ireland
Royal Society of Chemistry
RPS Group
Schull & District Community Council
Serosep Ltd.
Society of Chartered Surveyors Ireland
Solar Winds
Stryker Orthopaedics
The Society of Manufacturing Engineers
VMware
VWR
Zenith Technologies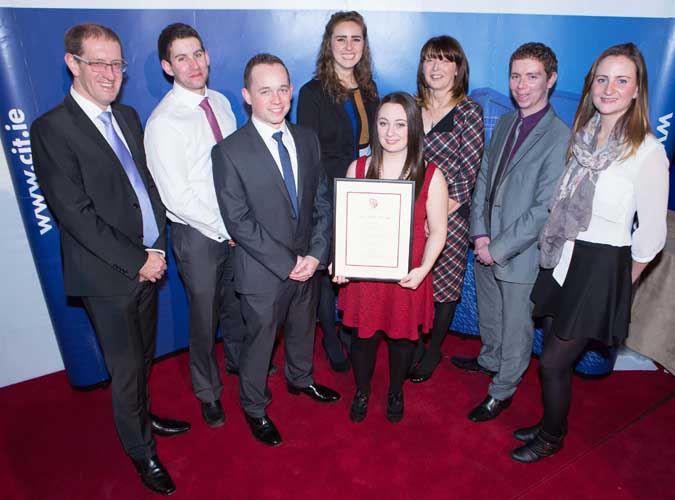 Pat and Deirdre Magner with previous recipients of the Clíona Magner Scolarship: Danny O'Sullivan, 2005, Siobhán Hickey, 2012; Niamh Ryan, 2013; Seán O'Leary, 2008; and Ciara McKenna, 2009.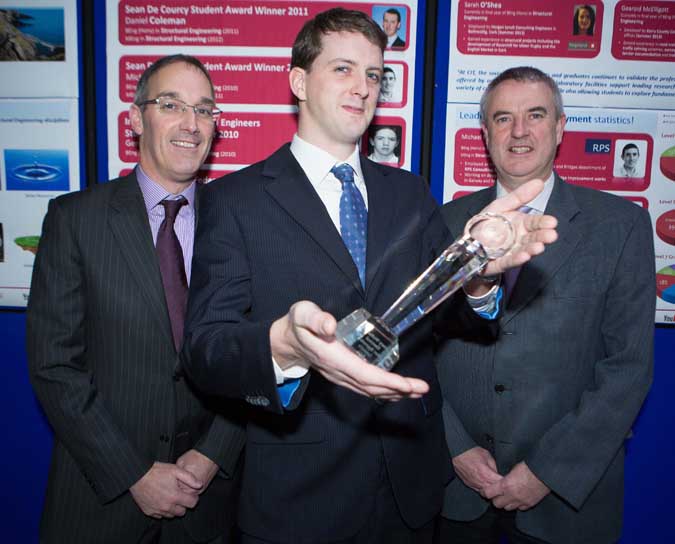 Des Walsh, Head, Department of Civil, Environmental & Structural Engineering; Kieran Ward, Best Degree Student in BEng in Civil Engineering; and John O'Mahony, ARUP (Sponsor).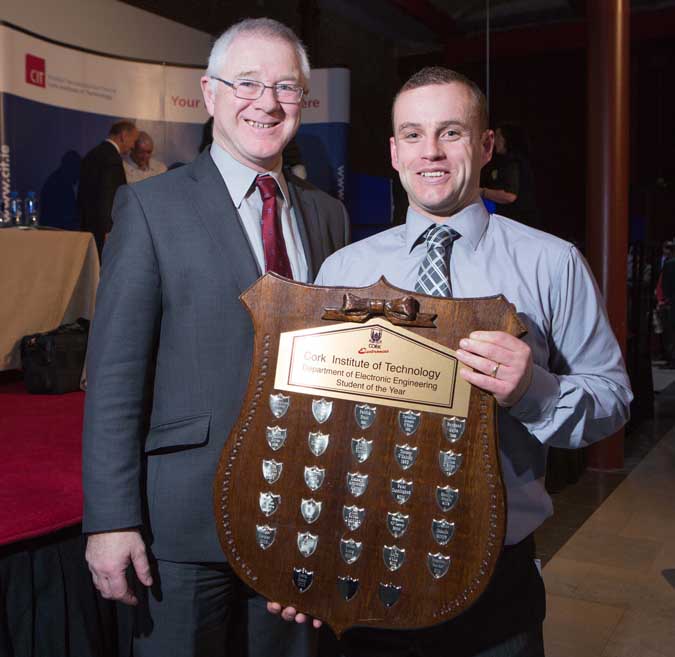 Dr. Barry O'Connor etc with Mr. Derek Healy CEIA Special Award in BEng (Honours) in Electronic Systems Engineering.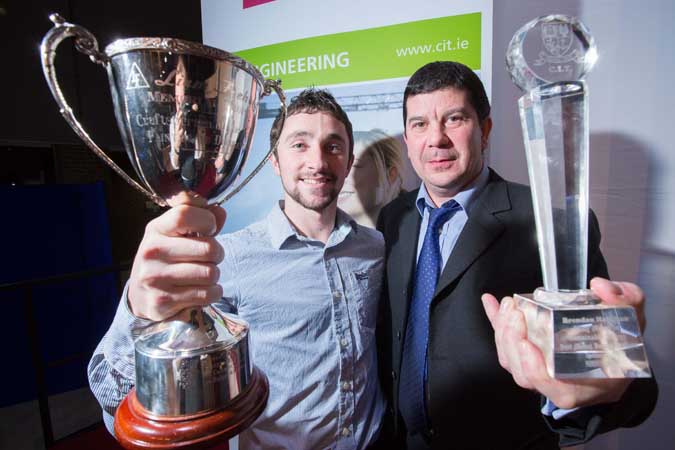 Tomás Feeley, Best Apprentice in Painting & Decorating Centre of Craft Studies and Brendan Hallihan, Best Degree Student, BEng (Honours) in Sustainable Energy Engineering.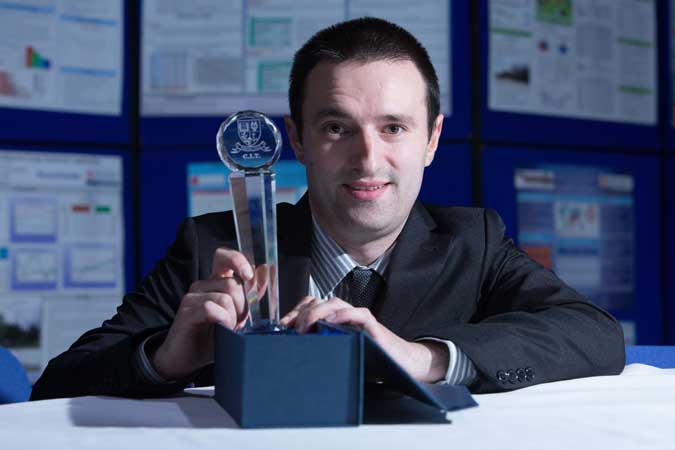 John Lonergan, Best MEng Civil Student.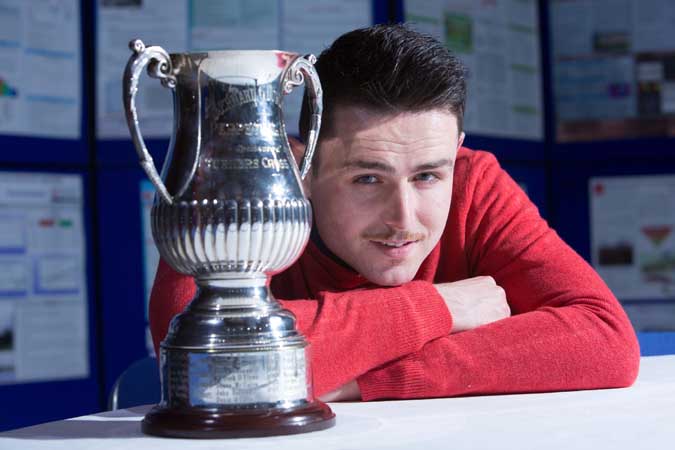 Barry Nolan, Best Transport Project, BSc in Transport Management & Technology.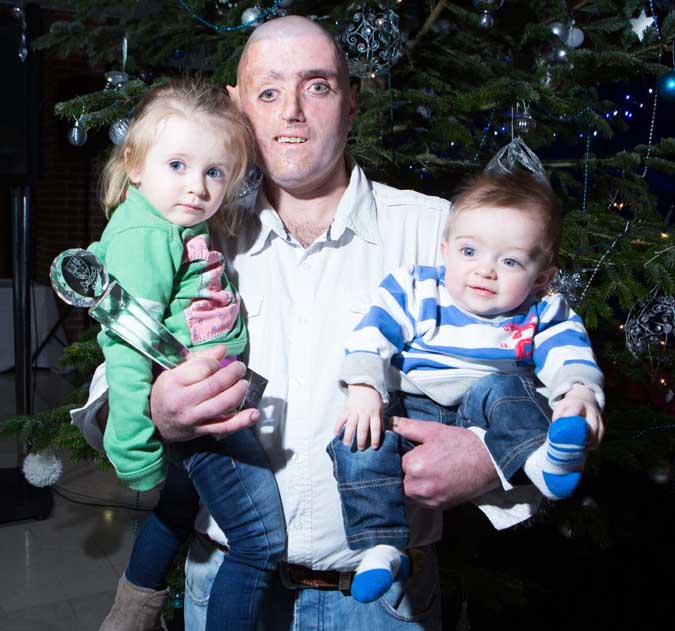 James Collins, Best Apprentice in Plumbing, Centre of Craft Studies; with his children Mia and Jamie Collins.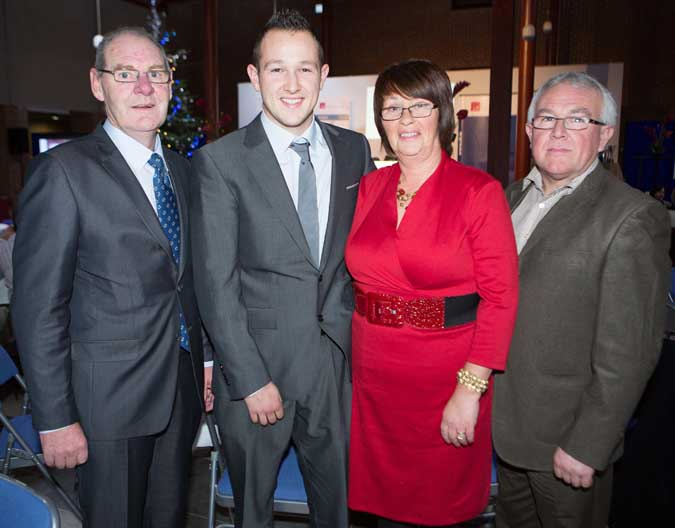 (L – R) Eamonn Mulhall, Recipient Shane Prendergast, Best Apprentice in Construction Plant Fitting; and Gina and Eugene Prendergast.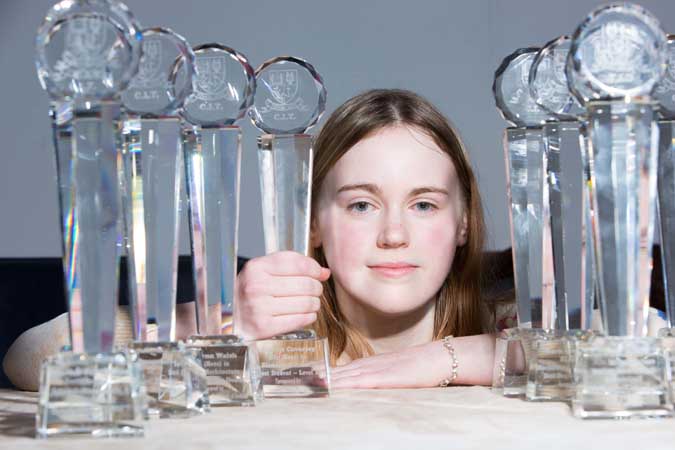 Joanne Caverley, Best Honours Degree Student, BSc (Honours) in Biomedical Science.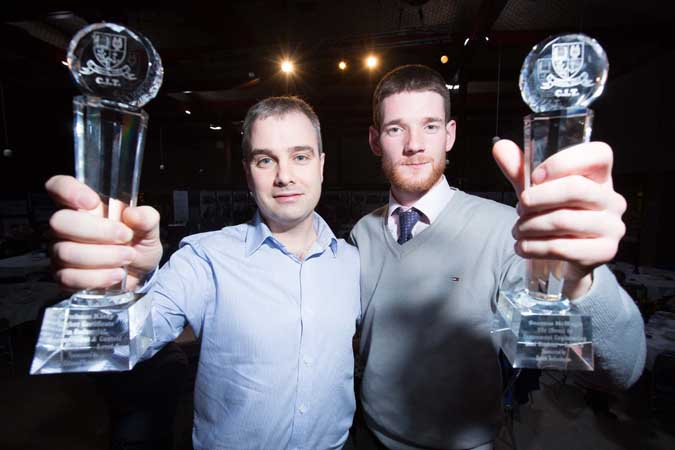 Graham Kiely, Best Higher Certificate in Industrial Measurement & Control, and Séamus McHugh, Best Honours Degree, BSc (Honours) in Instrument Engineering.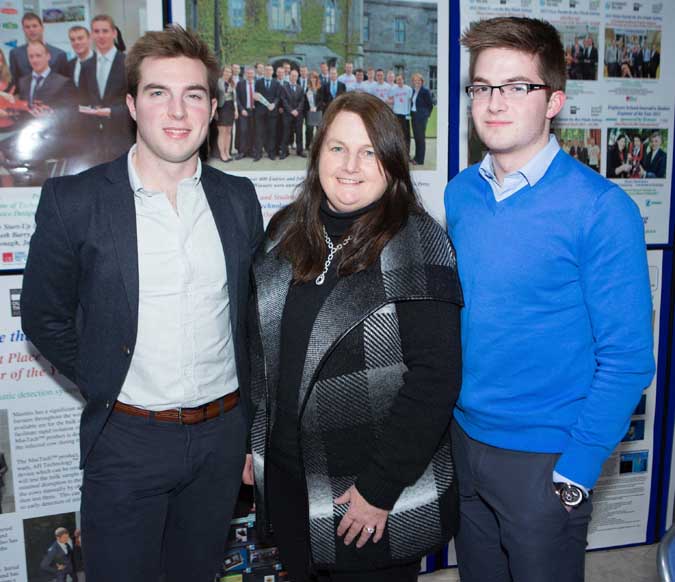 Ferdia Ó Corragáin, Best Level 8 Student Recipient, Higher Diploma of Science in Cloud & Mobile Software Development pictured with Margaret Corrigan and Oisín Ó Carragáin.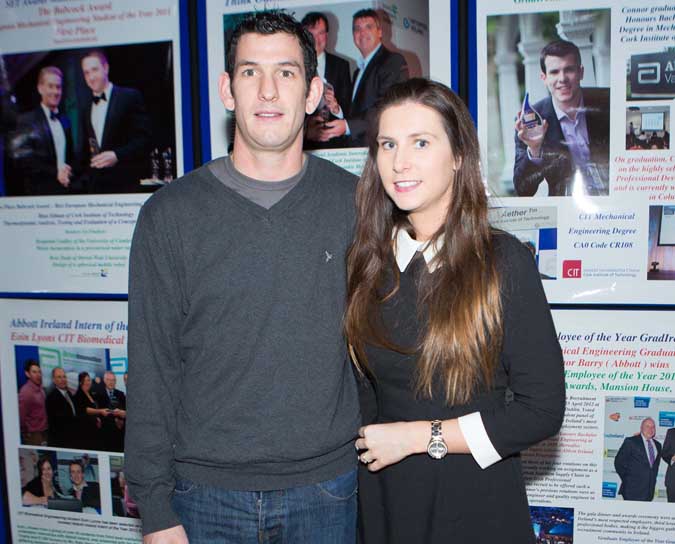 Colum and Carol Foskin, Colum received the Best Apprentice in Plastering Award, Centre of Craft Studies.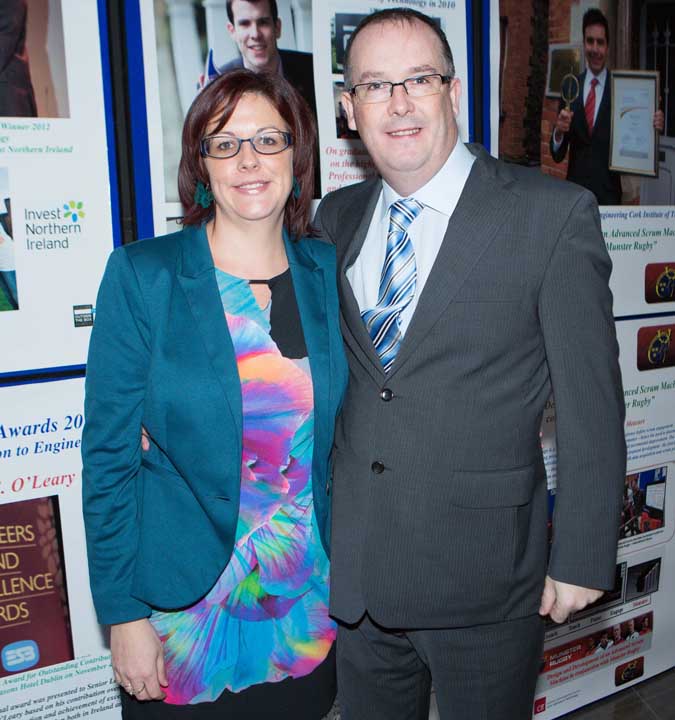 Sharon and Kieran Doyle, Kieran received the Best Taught Masters Award, MEng in Telecommunications Engineering.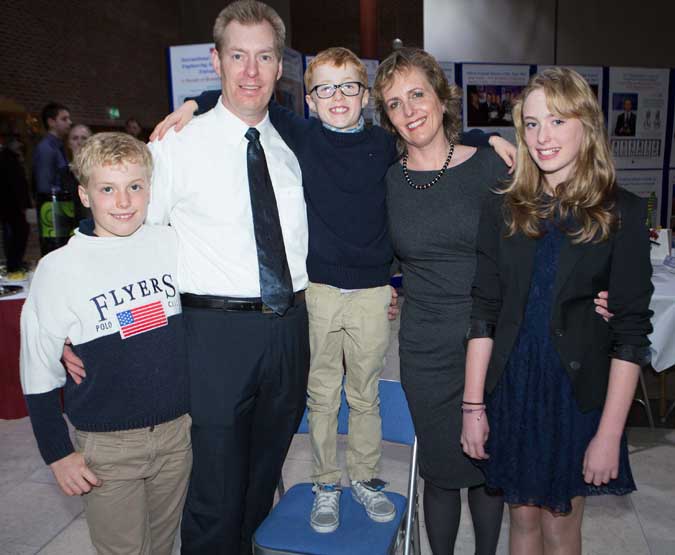 Sean, Kay, Ronan, Mary and Klara Dressler, Klara received two awards: Best Continuing Education Student and Best Degree Student BSc in GMP & Technology.
Photographer Darragh Kane