VMware Offers CIT Students Paid Internship Positions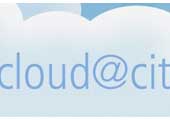 Published on: Wednesday, 04 December 2013


For more details visit http://cloud.cit.ie/
| | |
| --- | --- |
| Earlier this year CIT took a group of unemployed graduates into the Higher Diploma in Cloud Computing Conversion Programme, now VMware, the industry-leading virtualisation software company with a significant local presence in Cork, has offered 19 of these students paid graduate internship positions. | |

Tim Horgan, Head of Online Delivery at CIT said: "This achievement is built on the strong industry engagement that Cork Institute of Technology has established with industry, the dedicated lecturing staff and the vision shown by the Institute. The nature of the online delivery and 24/7 access to state-of-the-art cloud computing infrastructures has added huge flexibility and value to this programme."

CIT is a global leader in the provision of Cloud Computing education. In 2011, in partnership with EMC and VMware it developed the world's first Masters and Undergraduate Degree programmes in Cloud Computing. The jobs focused HEA - ICT Skills graduate conversion programme designed in conjunction with VMware has proved very successful again this year. Last year's cohort of over 55 graduates are now in full-time employment.

VMware is an industry-leading virtualization software company, which empowers organizations to innovate and thrive by streamlining IT operations. By virtualising infrastructure - from the data centre to the cloud to mobile devices - VMware enables IT to deliver services from any device, anytime, anywhere.

Karen Egan, Senior Director - Global Support EMEA at VMware said: "We are excited to bring these graduates into VMware in January. The collaboration between VMware and CIT over the past 4 years has produced excellent results. We recognise the flexibility and acute focus to business needs that CIT bring to the curriculum."

CIT's suite of Cloud Computing programmes are aligned with industry business models and are delivered globally with students based in Russia, India, Saudi Arabia, Germany, France, Spain, UK, Netherlands, USA and across Ireland who study in a global virtual classroom.