Ladies Volleyball Win Intervarsities Plate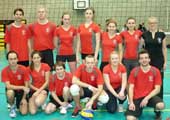 Published on: Tuesday, 03 December 2013
Congratulations to CIT's Ladies Volleyball team on recently winning the Intervarsities Plate. The three day competition hosted by UCD saw CIT play UCD, UCC & ITT on Thursday 28th November, finishing third in the group, as well as qualifying for the Plate competition. The following day, CIT played GMIT & GCD and qualified for the Plate playoffs. On Saturday CIT played ITC in the play-offs and GMIT in the semi-final. In an exciting and nail biting semi-final CIT won the first set (26-24), lost the second set (22-25), and battled to win the third and final set, therefore qualifying for the Final. In the Final, CIT faced GCD whom it had lost to on the previous day by two sets to one. However on this occasion, CIT finished in style winning two sets to nil. The history making winning team comprised:
Oliwia Parse, Tourism, 3rd Year
Katarzyna Komolibus, Applied Physics and Instrumentation, 3rd Year
Julia Kurz, Tourism, 2nd Year
Lea Vincensini, Marketing, 3rd Year
Katie Sugrue, Tourism, 2nd Year
Iuliana Ghiduc, Music, 2nd Year
.......................................................................................................
CIT Men's Volleyball team also acquitted themselves well but fell short of creating an historic double. Finishing third in their group on Thursday, therefore qualifying for the Plate competition having played QUB, UUJ & WIT. On the Friday CIT played RCSI & ITC, finishing second and qualifying for the Plate playoffs. On the Saturday CIT were beaten by hosts UCD in the playoffs. The Men's team comprised:
Karol Pawlak, Multimedia, 2nd Year
Brendan Corrigan, Architectural Technology, 1st Year
Benjami Montonen, Civil Engineering, 3rd Year
Morgan Currat, Management, 3rd Year
Ivo Vaclavek, Computing, 1st Year
Maxime Besseas, Sustainable Energy Technology, 1st Year
Alexandre Waller, Computing, 3rd Year
Quentin Boutbout, Software Development, 4th Year

Well done to all on representing the Institute with distinction.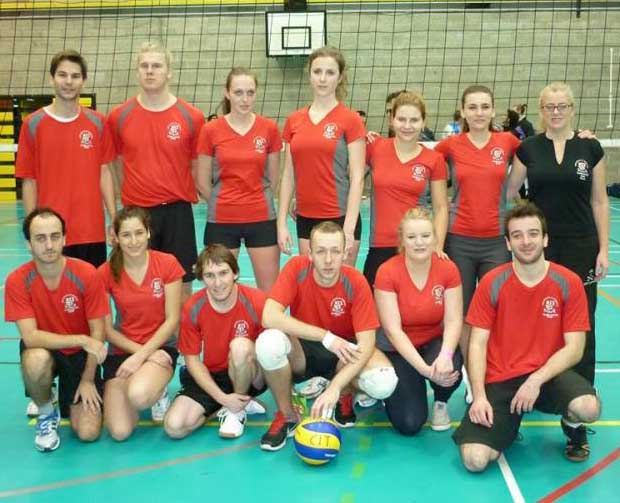 Volleyball Ladies team, plus some members of the Men's team.