CIT Promotes Digital Creative Enterprise Growth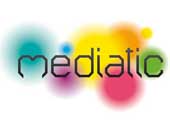 Published on: Thursday, 26 December 2013
There is 17% per annum growth by way of content demand taking place in the Digital Media sector and in 2012, almost 700 million smartphones, and 162 million tablets, were sold worldwide and this trend is set to continue. Now, with the support of European funding, under the Interreg IVC Programme, CIT has opened a consultative process with creative digital industries on how best to fast-track the sector within a fast expanding global marketplace for digital content.
Over the past nine months, CIT has been developing closer engagement with regional enterprises. Representatives of creative enterprises discussed their ability to maximise returns for the fast expanding market and demand for digital goods and services. These range from Web Design to video and film production, to graphic art, animation and game development. In all, approximately 27 different industrial categorisations are considered to be within the digital creative sector and the nature of demand frequently leads to multiple collaborations across disciplines in the production of a single product.

CIT has now published a draft plan for consultation purposes, covering different actions to be taken by the sector and addressing matters ranging from the need for better collaboration and networking between enterprises, to heightening the visibility of the local sector which frequently misses opportunities due to local business and public sector organisations outsourcing graphic advertising, design, web development and similar work.
Among the key recommendations in the draft plan are that a Creative Digital Hub be developed in Cork City providing shared workspaces and incubation services and that the sector organises a showcase to be held in Cork during 2014 to highlight the considerable talent and range of services which local firms can supply.

The consultation period on the draft plan runs until the 7th February 2014 and a copy of the document is available from the Medi@tic Digital Observatory here
CIT is a key provider nationally of media and multimedia education and Orla Flynn, Head of CIT Crawford College of Art & Design said: "This is a very exciting time for creative digital enterprises due to the rapid expansion in demand for digital content. The regions with the most effective clustering of enterprises will be those most likely to excel."