CIT Students Come Together To Create and Innovate in Utrecht, Netherlands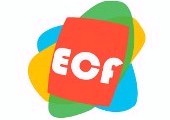 Published on: Tuesday, 21 January 2014
A group of students from CIT are currently in Utrecht, Netherlands taking part in an innovative programme, sponsored by the EU, aimed at encouraging a culture of entrepreneurship among students from a range of creative arts disciplines.

Entitled 'European Creative Futures', this Erasmus Intensive Programme was hosted by the Hogeschool Utrecht to bring together students from five European countries with the aim of promoting business acumen and entrepreneurial know how among students intending to pursue careers in the creative industries.
This two-week programme of intensive study and practical learning allowed 60 students to share experiences, points of view and learn together about entrepreneurship in the creative fields.

The twelve CIT students, hailing from the Bishopstown campus, the CIT Crawford College of Art and Design and the CIT Cork School of Music, came from a wide range of courses of study including Public Relations, Fine Art, Multimedia, Agriculture, Music, Theatre and Drama, Business Information Systems and Business. They were joined by 50 students from similar backgrounds from Finland, Norway, UK and the Netherlands for the programme.
From the outset, the students worked in small multi-discipline, multinational groups generating business ideas with a view to developing new products and services in the creative industries sector. Students learned by doing through a series of interactive lectures, group discussions and workshops. They also carried out market research to identify target markets and pitched their ideas to local entrepreneurs in Utrecht Inc who gave them feedback. They also developed a marketing video assignment for the City of Utrecht and the people of Utrecht voted for the best video on their website.
Here is the link and the winning video is number 5: http://www.bezoek-utrecht.nl/page/european-creative-future-project-hogeschool-utrecht

Some business ideas established in the limited time frame included: an event company to arrange a Digital Detox for people from social media and smart phones, an app for finding the ideal roommate based on personality and mutual interests, Uswap a company arranging social events to swap cloths, Redo an online charity shop allowing you to buy, donate and recycle second hand goods, Bizz-art is an online and offline platform which connects artists and businesses, Musindi is an app that listens to your music as you do and determines what other music you might like, High in the Streets bringing local arts and culture to local arts, music and food events. Soundground an interactive playground for children, adding light and sound to the different elements and making them look like musical instruments. The playground will start as a portable concept and be offered for rental/as an event to schools either separately or in collaboration.
Students were joined by staff members Gerard O'Donovan, School of Business; Emmett Coffey and Frank O' Donovan, Department of Media Communications; Isabel Rossiter and Ciara Lavelle O'Brien, CIT Enterprise team and Margaret MulDerrig, International Office. Ensuring it wasn't all work, the Dutch hosts organised a full schedule of social and cultural activities for the students which included an' Intercultural quiz', 'Music Night ', 'Diner Pensant and a trip to Amsterdam where students carried out market research on their idea.

"It was a very positive experience for students that focused on learning by doing through workshops and assignments.The programme took them out of their comfort zone and gave them an understanding of their own creative capacity, working in an international team and the opportunities of collaborating with others across Europe in the future to start enterprises and build clusters" said Gerard O'Donovan, Head, School of Business, CIT.
For further information: www.europeancreativefutures.eu