Enhance your Bar Operations skills > enrol for a Mixology & Cocktail Making part-time course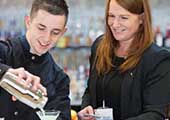 Published on: Friday, 23 January 2015
Please click HERE to apply online
Closing date for receipt of applications: 31st January 2015
Course Fee: €400
Module Code: CRFAMCM6
Aims
An introduction to the world of cocktails, establishing a practical base in the methods of cocktail preparation and service.
This is a hands on course where the student will gain practical experience in class
Course Content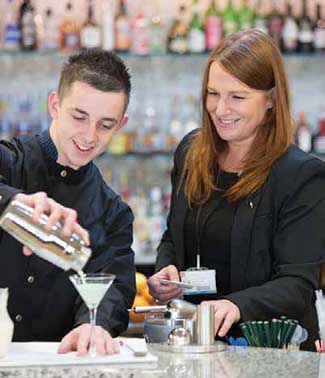 • Product knowledge
• History of Cocktails
• The structure of the Cocktail
• Methods of Cocktail making
• Use of equipment
• Production of Traditional and Contemporary
Cocktails
• Use of garnishes
• Developing Cocktail and mixed drink menus
• Introduction to Molecular Mixology
Course Delivery
12 weeks, one night per week.
It consists of a 3 hour practical class each evening from 6.30pm to 9.30pm
Award
CIT: Single Module Certification (5 ECTS credits at Level 7 on the National Framework of Qualifications.

Please note:
Delivery of this course is subject to a sufficient number of applicants.
Modifications to the configuration of the course may take place in accordance with changing requirements.