CIT Crawford College of Art & Design contributes to Legacy Exhibition at City Hall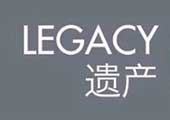 Published on: Saturday, 01 February 2014
27th January to 28th February
Venue: Cork City Hall, Monday – Friday
Opening hours: 9am – 5pm

Lord Mayor Catherine Clancy opened an exhibition of artwork produced by Chinese and Irish artists in Cork City Hall on Tuesday 28th January,2014. The Legacy exhibition will mark the Chinese New Year and celebrate the important connection between Cork and China.
Legacy is a collaborative exhibition by the staff, graduates and current students of CIT Crawford College of Art & Design, Cork; National College of Art & Design, Dublin; Research Institute of Art & Design, University of Ulster, Belfast; and Shanghai University College of Fine Arts and Tsinghua University Academy of Art & Design, Beijing.

It features the work of these 5 prestigious Art Colleges, 2 in China and 3 in Ireland North & South, coming together for the first time to celebrate the evolving traditions of contemporary art education and providing a snapshot of global trends.

Exhibiting Artists: Audrey Mullins, Pamela Hardesty, Helen O'Shea, Fion Gunn, Paul Seawright, Thomas Penc, Frederic Huska, Maeve Lynch, Pam Carroll, Lucy McKenna, Louise Wallace, Karl Grimes, Zeng SiLi, Mary Mackey, Kevin Callaghan, Pan YiQun, Helen O'Shea, Maeve Coulter, Michael Murphy, Karen Fleming, Michelle O'Shea, Niamh Cooney, and Dong HuiYang.
Lord Mayor Catherine Clancy said: "I am thrilled that this innovative exhibition is coming to Cork City Hall. Our relationship with China is vital for our local economy. Cork city has already benefited greatly from our twinning with Shanghai and events like this will enhance the strong bond between our diverse cultures."
Legacy was part of the IRISH WAVE 2013 series of exhibitions in China which was sponsored by Culture Ireland; Dublin City Council; Cork City Council; Belfast City Council; the Irish Embassy, Beijing; CIT Crawford College of Art & Design, Cork; Research Institute of Art & Design, University of Ulster, Belfast; Irish Centre Shanghai, Queen Street Studios, Belfast; National Sculpture Factory, Cork; and Arts Council Northern Ireland.
Orla Flynn, Head of CIT Crawford College of Art & Design said: "CIT has been a driving partner behind the Legacy exhibition, first in China and now in Cork. The Crawford is delighted to be part of the strong relationship between Cork and Shanghai in China, and this collaboration will be another link between the two regions.
The Legacy exhibition will complement the cultural sphere of Cork city. It is a great boost for the city and it will contribute to an enhanced awareness of our cultural and educational connections with China."
The project was originally initiated and curated by Fion Gunn in association with co-curators Debbie Dawson, Pamela Hardesty, Seán Cambell, Niamh Cunningham, Karen Fleming, Lin Lecheng, Pan YiQun, and Zhuang Xiaowei. This version of the exhibition has been co-curated by Brian Mac Domhnaill on behalf of Cork City Council.
Contact