CIT presents Rísam Research Scholarships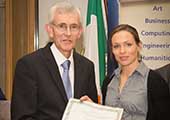 Published on: Thursday, 30 January 2014

CIT has presented the Rísam Scholarship Programme 2013 for high-achieving final-year Bachelor (Honours) and Masters students thinking of undertaking PhDs. The Scholarships are awarded on a competitive basis for research proposals aligned with CIT's Research Prioritisation thematic areas.

The main research activities are currently centred on four clusters that reflect the dominant strategic research strengths and critical mass at CIT: BioExplore (Biological Sciences; Chemistry; and Biomedical Engineering); Nimbus (Electronic Engineering; and Computing); Photonics (Applied Physics & Instrumentation) and Energy & Sustainable Environment (Civil, Structural & Environmental Engineering; Mechanical Engineering; Marine; and Architecture).

Further information on these and on research opportunities in Business, Humanities, Social Care, Music and Art is available at www.cit.ie/graduateschool

The Rísam Scholarship Programme 2013 Recipients are:

► Department of Fine Art & Design: Mike Hannon
►Department of Process, Energy & Transport Engineering: Damilola Asaleye, Quang An Phan, and Fan Zhang
►Department of Mechanical, Biomedical & Manufacturing Engineering: Nazar Baker, and Darren Dawson
►Department of Electrical & Electronic Engineering: Martin Desmond, and Stefan Reis
►Department of Applied Physics & Instrumentation: Vaibhav Savant, and Hao Zhang
►Department of Biological Sciences: Jude Ajuebor, Eoghan Nevin, James O'Connor, and Cliodhna Sargent.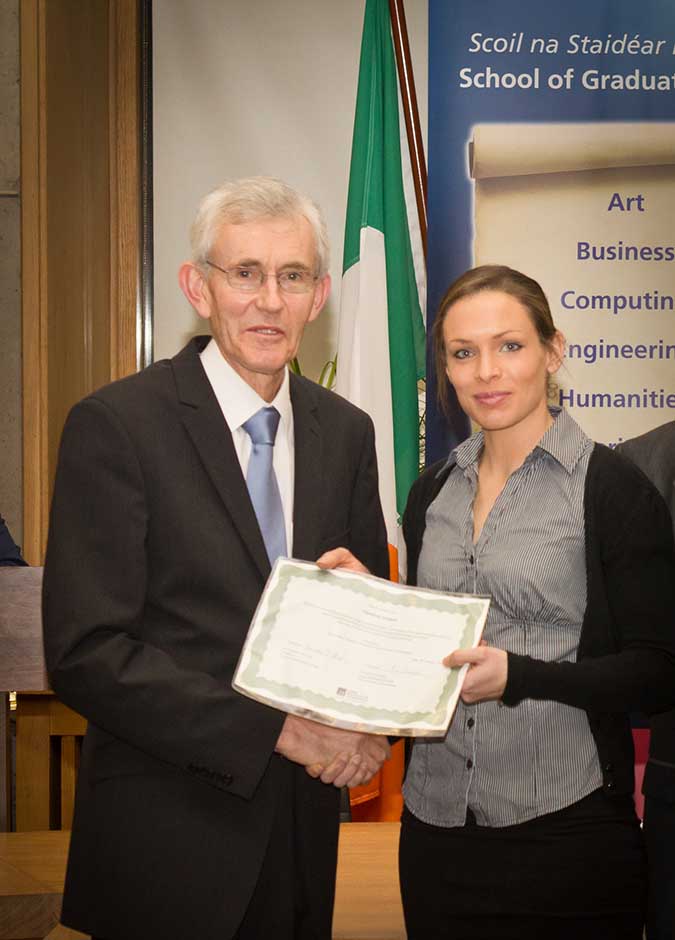 Cliodhna Sargent, Rísam Scholarship Recipient, pictured above with Dr Brendan Murphy, President, CIT.