Event: Enabling Continuous Processing: Knowledge Day > 31st Jan 2014
Friday, 31 January 2014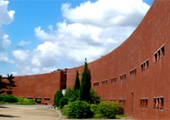 This event is being hosted by the Department of Process Energy and Transport Engineering in conjunction with CIT CAPPA on the behalf of the Pharmaceutical Manufacturing Technology Centre (PMTC).
One of the funded themes "Enable and Control of Continuous Processing" is to establish best practice through Quality by Design (QbD) and Process Analytical Technology (PAT) initiatives to achieve a consistent quality product. This knowledge day will have international and national experts presenting in the following areas: quality risk management, PAT implementation and QbD in product development and regulatory affairs. Fifty industrial attendees from the Pharma Chem industry will be present at this event.
The Pharmaceutical Manufacturing Technology Centre (PMTC) is an EI/IDA funded Technology Centre to assist the Irish Pharmaceutical Industry to improve its competiveness. The initial focus of the Centre is on development of Advanced Analytical Technology solutions to provide real time, relevant data and information which enables high levels of process and product quality control, with faster concurrent and end product testing.