Event: Entrepreneurship Education Seminar: Facilitating Entrepreneurial Capability in Higher Education
Wednesday, 12 March 2014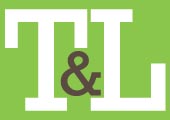 Wednesday 12 March 2014
NIMBUS Seminar Room
CIT Bishopstown Campus
9:30 -15:00

To register for free, please click here
"Entrepreneurship education refers to activities aimed at developing enterprising or entrepreneurial people and increasing their understanding and knowledge about entrepreneurship and enterprise" (Heinonen and Poikkijoki, 2005).
Entrepreneurship education equips students with the additional knowledge, attributes and capabilities required to apply these abilities in the context of setting up a new venture or business, to work as an entrepreneurial employee and to be an entrepreneurial member of society. This seminar addresses the transition from college to work in a specific entrepreneurial context. This interactive seminar will explore how we can develop the entrepreneurial mindset in our teaching; the learning opportunities for enterprise that are available beyond the taught learning environment, and also explore how peer learning in a multidisciplinary setting can enhance the enterprise learning experience.
Key Learning Outcomes
The aim of this seminar is to equip participants with
An appreciation of how entrepreneurship education in HEIs can contribute to students successfully transitioning from new incoming student transition to HE to graduate transition to entrepreneurial, can-do, member of society.
An insight for educators responsible for creating or delivering an enterprise and entrepreneurship curriculum so that they can help students develop enterprising behaviours, attributes and skills as well as entrepreneurial mindsets and capabilities.
Practical teaching resources to enhance the student learning experience and an awareness of the learning opportunities for enterprise available beyond the taught learning environment.
Programme
9:30-10:00
Registration and Tea/Coffee
10:00-10:10
Welcome
Opening address
Dr Barry O'Connor, Registrar& Vice President Academic Affairs, CIT
10:10-10:30
Introduction and Overview
The development of the entrepreneurial attributes through teaching and learning and how these attributes contribute to student success.
Dr Breda Kenny, Head, Hincks Centre for Entrepreneurship Excellence, CIT
10:30- 11:15
Theme 1: Enhancing the student learning experience
by bringing the entrepreneur into entrepreneurship education
The entrepreneurial mindset - the case, the teaching note
and the podcast.
Pat Lynch, Serial Entrepreneur
11:15- 11:30
Coffee
11:30- 12:30
Identifying entrepreneurial capabilities/ EOY TV and available resources.
Frank O'Keefe and Claire Harrington – Ernst & Young Entrepreneur of the Year programme
12:30-1300
Technology Entrepreneurship: Bringing innovation to the marketplace.
Dr Natasha Evers, NUIG
13.00-13.30
Lunch
13.30-14.00
Theme 2: Enhancing the student learning experience with peer learning in a multidisciplinary setting
The interdisciplinary new product development case - the challenges and benefits.
Senior Lecturer Sean F. O'Leary/Chris Gibbons/Dr Hugh O'Donnell, CIT
14:00-14:30
Using the power of the creative arts in enterprise education.
Andreas Sønning, Associate Professor, The Norwegian Academy of Music
14:30-15:00
Closing
Closing Address
Gerard O'Donovan, Head, School of Business, CIT