CIT's Department of Tourism & Hospitality Gets Peeling to Feed the City > Saturday 15th March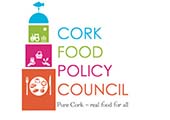 Published on: Monday, 10 March 2014
Visit the Cork Food Policy Council for more details.
In preparation for the Feed the City event which takes place on Grand Parade on Saturday, 15th March, 2014, five classes of Culinary Studies students along with their lecturing team in the Department of Tourism & Hospitality will prepare one metric tonne of vegetables which have been donated to the event.
The students will prepare and pack the vegetables under the supervision of the Departments Environmental & HACCP Technician to ensure compliance with the highest standards of food hygiene, especially in relation to the volumes involved. It is intended that this produce will become part of a delicious and nutritious vegetarian curry to feed 5,000 people.
The vegetables used in the curry will be grade 2 and 3 vegetables, which wouldn't be acceptable in supermarkets and the event is hosted to highlight food waste and sustainability issues under the new urban initiative "Feed the City", using vegetables which have been deemed surplus or would otherwise go to waste. These vegetables will fill two 1,000 litre pots which will be used to make the curry.
Adrian Gregan, Head of Department, Tourism & Hospitality at CIT commented "we are delighted to be involved in this important initiative which will highlight the issues of sustainability and food waste and feel that it will be an important learning event for our students who aspire to be the chefs of the future."
Corks Lord Mayor, Cllr Catherine Clancy will serve the first diners at 1pm on Saturday, 15th March on the Grand Parade and the event will also involve cookery demonstrations along with a host of fun activities.
The Department of Tourism and Hospitality at CIT encompasses the areas of Culinary Arts, Tourism, Hospitality and Bar Management. It has over 700 students and a team of dedicated student-centred industry experienced Lecturers across these disciplines and is located in a modern purpose-built building on CIT's Bishopstown Campus.