International Student Day at CIT was a Resounding Success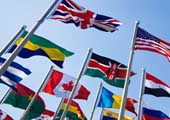 Published on: Monday, 24 March 2014
International Student Day was celebrated in CIT on Wednesday, 19th March, and the day was a resounding success, during which international students from many countries participated in a wide variety of social and cultural events across CIT's various campus locations.
The day kicked off with an International-themed breakfast, with 75 students from a broad range of countries in attendance. Guests were welcomed by Dr Brendan Murphy, President,CIT; Mr Michael Loftus, Head, Faculty of Engineering & Science; Miriam Ryan, Head of International Education, IOTI; and Ben Henry, President, CIT's International Student Society.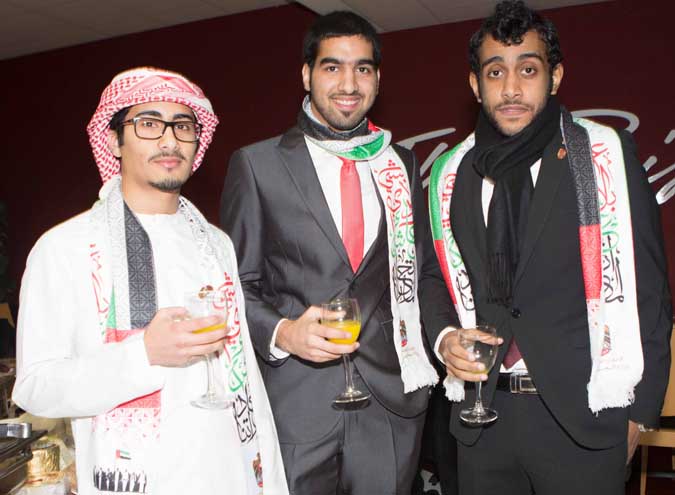 Mohamed Almnsoori, Ahmed Alhamed and Ali Binamro from the United Arab Emirates

Following breakfast, an International Researchers showcase was held, during which a number of internationals students presented on their research areas. By mid-morning, it was time for CIT's international students to try their hand at some Gaelic football and hurling.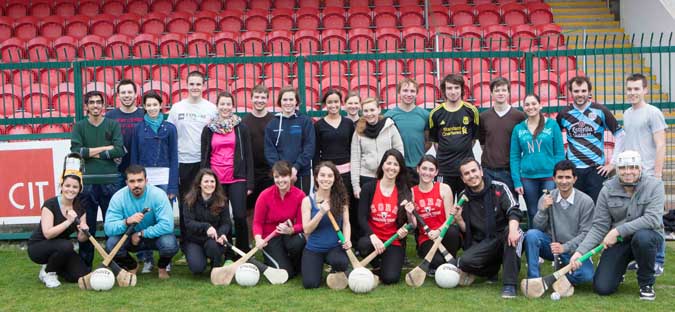 International Students at a GAA training session
One of the day's highlights was a cultural exhibition on the Bishopstown Campus where students from 14 countries participated in showcasing the musical, culinary and social aspects of their cultures.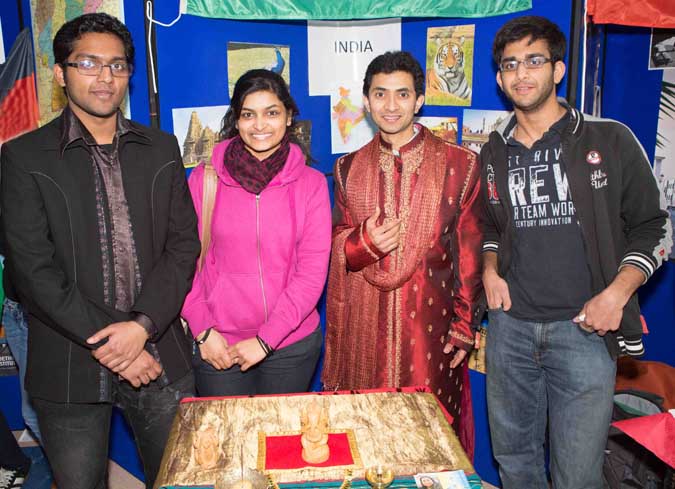 John Ereira, Janet Herrythomas, Vai Bhav Savant, and Sarang Joshi from India
During the afternoon, more than 60 students had an "out of this world" experience exploring space, astronomy and the origins of life at the CIT Blackrock Castle Observatory.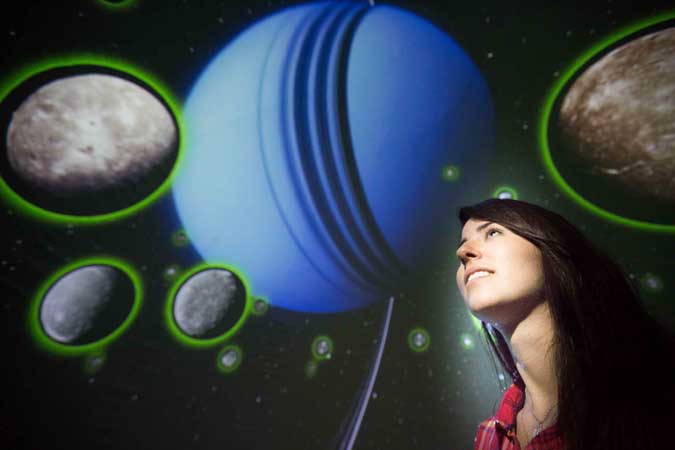 ​ Beatriz Afonso, Brazil during a visit to CIT Blackrock Castle Observatory.

After a busy day of activities, it was time for the final event of the day, a visit to the CIT Wandesford Quay Gallery for an art exhibition and a céilí. Finding room to dance was highly competitive, as it seems our International Students are enthusiasts for Irish dancing!
The outstanding teamwork and support from the International Student Society, International Office, Marketing Team, Arts Office, and Sports Office ensured that a highly enjoyable day was had by all.
Image Credit: Darragh Kane