CIT Students enter the Dragon's Den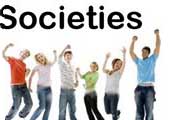 Published on: Saturday, 05 April 2014


Budding student entrepreneurs at CIT took part in the first ever CIT Dragon's Den organised by CIT's Entrepreneurship Society, The Ideahub, and sponsored by Bank of Ireland. The event encouraged students to get their thinking caps on to come up with an innovative business idea. The entrepreneurs showcased their business ideas during an 8 minute pitch to a team of Dragons and a prize fund of €800 was awarded to the winning entries. CIT encourages innovation, promotes enterprise, and fosters a spirit of entrepreneurship among its students, through a number of events including the annual Innovation Week.

The panel included , Kieran Moynihan, CIT's Entrepreneur in Residence; Sylvia Coakley, Manager, Bank of Ireland CIT; George Bulman, Operations Manager, Rubicon Centre; and Billy Corkery, Senior Business Banking Manager, Bank of Ireland.

4th year Mechanical Engineering student, James King, won the First Prize of €500 for his idea of an aerodynamic self-cooling pod used to transport medical supplies rapidly to any location.

A very close second was 3rd year Recreation and Leisure Management student, Danny O'Connor, with his innovative FitLastics. Fitlastics uses resistance bands to add resistance to any movement your body can do; such as squats, shoulder press or doing drills with cones or ladders. Danny stated "it is ideal for an average person just trying to tone up but it is also perfect for any type of athlete who wants to build explosive power, agility and speed."

Kieran Minihane, also a fourth year Mechanical Engineering student, came third claiming a cash prize of €100 with his product providing a novel, effective and unobtrusive method of hair dryer noise reduction within both the home and salon environment.