NMCI Awarded Ireland's Largest-Ever Maritime Training Contract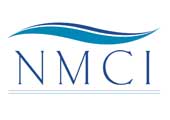 Published on: Friday, 02 May 2014


Officer training courses to be delivered to 450 Chevron Shipping officers at the National Maritime College of Ireland

GAC Training & Service Solutions (GTSS), a joint venture between the National Maritime College of Ireland (NMCI) and global shipping, logistics and marine services provider GAC, has been awarded a four-year training contract with Chevron Shipping Company (CSC). It is the single largest maritime training contract in the history of the Irish state.

Under this training agreement, GTSS will deliver skills training for CSC's entire junior officer corps and engine room workshop skills for its junior engineers. More than 450 CSC officers, from around the world, will pass through the training programme at the NMCI facility in Ringaskiddy, Co. Cork. NMCI is a constituent college of Cork Institute of Technology.

The agreement between GTSS and CSC will be confirmed at the Offshore Technology Conference in Houston at a signing ceremony attended by Richard Bruton, TD, Minister for Jobs, Enterprise and Innovation, Terry Luke, Manager, Marine Employee Learning & Development, CSC and Conor Mowlds, Head of NMCI and Managing Director of GTSS, on Tuesday next, 6th May 2014.

"We are delighted to have agreed this long-term training contract with Chevron Shipping" said Conor Mowlds, Head, NMCI, "this agreement is testament to the high regard in which the NMCI and GTSS services are held by one of the world's foremost shipping companies and oil majors. It also helps broaden our engagement with CSC, which, up to now, has been focused on the provision of cadets. It also cements the NMCI's reputation as a world-class institution. Our attention is now firmly focused on delivering a tailor-made training course that meets CSC's bespoke needs and a first-class training experience for every one of the 450 officers that will be coming to Cork during the next four years."

Chevron Shipping will also be making a significant equipment investment at the NMCI, including a f'o'csle head arrangement, winch, drum, and crane. The development of the foc's'cle head arrangement is supported by SEFtec, a Cork-based SME that is a world-leader in the production of robust, reliable and cost-effective safety training simulators and facilities for the world's leading training centres. The NMCI and SEFtec also have a joint venture called SEFtec NMCI Offshore that delivers training services for the oil and gas industry.

CSC transports crude oil, refined products, liquefied petroleum gas and liquefied natural gas for customers worldwide and has a long-standing global relationship with both the NMCI for cadets and GAC for shipping services

For more information on the National Maritime College of Ireland visit www.nmci.ie

About NMCI:
The National Maritime College of Ireland is a state-of-the-art €60m training facility in Ringaskiddy, Co. Cork. Located on a 10-acre waterside campus, NMCI's facilities include a suite of 23 bridge, engine room, fleet work, VTS and GMDSS simulators, including one with 360-degree imaging, full-size ship engine and control rooms, workshops, electrical engineering facilities, a survival pool and fire-fighting training facilities. As well as training the next generation of Ireland's maritime professionals and meeting the training requirements of the Irish Naval Service, the NMCI trains maritime professionals from around the world, both in Cork and at suitable locations globally. The NMCI is a constituent college of Cork Institute of Technology.

About GTSS:
GAC joined forces with the NMCI to launch GAC Training & Service Solutions (GTSS) in 2010. GTSS combines the NMCI's state-of-the-art facilities with GAC's global reach and over 50 years of shipping experience. This partnership is focused on delivering a complete portfolio of training courses for both seafarers and shore-based shipping and commodity operations personnel, recognising that optimally trained staff can reduce physical, environmental, and financial risks. Bespoke GTSS courses are tailored to suit the particular training requirements of maritime companies. Courses can be delivered at the NMCI or at the client's location.

About GAC Group:
GAC is a global provider of integrated shipping, logistics and marine services. Emphasising world-class performance, a long-term approach, innovation, ethics and a strong human touch, GAC delivers a flexible and value-adding portfolio to help customers achieve their strategic goals. Established since 1956, GAC employs over 10,000 people in more than 300 offices worldwide.