Herbal Science students present posters at the Irish Plant Scientists' Association Meeting (IPSAM)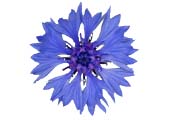 Published on: Thursday, 01 May 2014
On the 28th and 29th April, 2014, the Irish Plant Scientists' Association Meeting took place in University College Cork. Seven students (Herbal Science and Horticulture) from CIT submitted abstracts and were accepted for a poster presentation at the conference.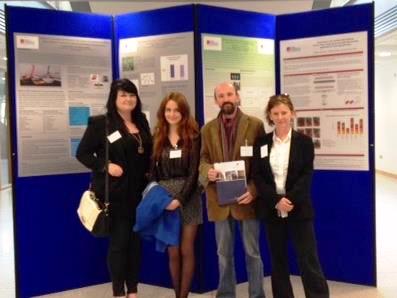 The Herbal Science students Amy Dalton Rafferty, Ciara-Ruth Kenny, Andrew Duffy and Margaret O'Keeffe all presented posters.

Congratulations go to Ciara-Ruth Kenny for winning the poster competition. Her project investigated the use of volatile oils as antimicrobials and their application in the preservation of soft fruit post-harvest.
Research on plants and natural products is a growing area and we are particularly pleased that the students have this opportunity to showcase their work in this academic setting.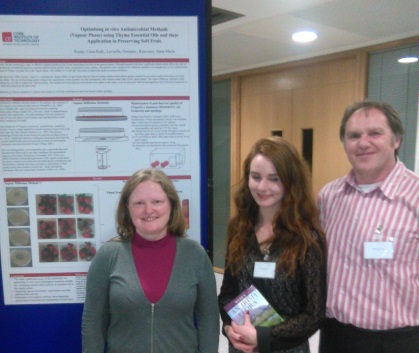 Their research covered a range of plant based topics from growing conditions to medicinal and food applications, including supplementary lighting effects to increase growth and medicinal constituents, constituent profiles and volatile effects of herbs and essential oils.
It was a busy but exciting two days and congratulations for all the hard work put in by the CIT students and staff.