CIT and Tyndall National Institute Renew their Memorandum of Understanding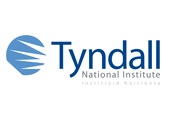 Published on: Thursday, 29 May 2014
CIT and Tyndall National Institute recently signed a new Memorandum of Understanding to renew and expand their existing partnership.
The partnership forms part of a broader collaboration between the two institutions which is valued at over €50 million to date. The new agreement will focus on delivering world-class research, providing highly skilled industry relevant graduates to the workforce and generating new businesses from innovative technologies. Tyndall, UCC and CIT have had tremendous success in the last series of EU funding, reaching €75m between them in over 260 research projects with an average success rate of 20%, and are actively pursuing the government's target of winning €1.2bn in EU Horizon 2020.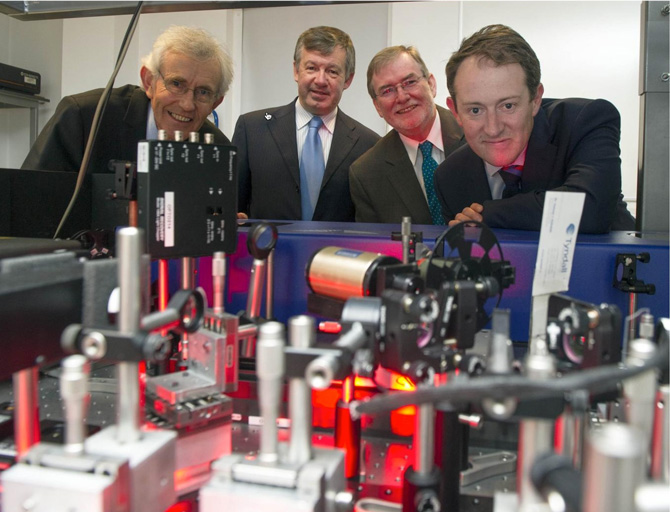 Photonics, the study of the generation and manipulation of light, is an important focus of collaboration and research of CIT at Tyndall. The CIT research group CAPPA (Centre for Advanced Photonics and Process Analysis), based at Tyndall, undertakes work on a diverse number of applications across telecommunications, lighting, medicine, agriculture and robotics. An integral part of the SFI-funded Irish Photonic Integration Centre (IPIC) at Tyndall, CAPPA joins the 100 researchers from four institutes developing new light-enabled technologies.
CAPPA recently announced its participation in the pan-European NISTAS project. Working with Irish industry partners, Epilight Ltd and Open Innovation Partners, and 6 other European partners, the project aims to develop a new light based medical instrument for the non-invasive and rapid diagnosis of cardiovascular illnesses that is inexpensive and portable. By 2050, the population aged over 80 is expected to have increased by 170%, and cardiovascular diseases are by far the greatest cause of death (over 50%) in this age group.
Tyndall National Institute and CIT's NIMBUS Centre for Embedded Systems Research have worked on several national and international projects which have looked to improve energy efficiency and demand using technologies such as wireless sensor networks and embedded systems, energy harvesting, auto-commissioning and simulation models. These have taken advantage of the extensive test beds established in the city, including CIT's national test bed for micro-generation.
Seán Sherlock TD, Minister for Research & Innovation commented; "This partnership is another example of Irish academics and institutions excelling in the area of research and industry innovation. The work of the CIT and Tyndall partnership has shown what collaboration can achieve at a national and international level. The Government has targeted €1.25bn in EU funding under the European Horizon 2020 programme and it will be programmes such as CIT@Tyndall that will play an important role in securing this funding to drive research and innovation both nationally and internationally."
Dr Kieran Drain, CEO Tyndall National Institute commented; "After 15 years of collaboration which has enabled us to utilise the existing infrastructure of both institutions we are delighted to have renewed and expanded our partnership with CIT. The programme has proved very successful and collaborations with Centres such as CAPPA and NIMBUS have a proven track record of delivery since their inception. We are focused on delivering programmes that will drive maximum economic impact and accelerate the growth of new business. With 10 currently active projects worth over €5 million we are looking forward to building for the future."
Dr Michael Murphy, President, University College Cork, said; "The CIT@Tyndall programme has enjoyed great success and has gone from strength to strength since it was signed in 2008. We are the only two Irish academic institutions that offer a joint degree programme, and the existing Memorandum of Understanding has enabled CIT and UCC to collaborate closely on EU projects, clear indications of the synergies and close working relationships of both institutions."
Dr Brendan Murphy, President, Cork Institute of Technology said; "The CIT, Tyndall collaboration and broader spirit of cooperation has been extremely important in furthering the research capabilities and industry partnerships of both CIT and UCC. It has enabled both institutions to build links and further enhance their international reputations as evidenced by the recent U-Multirank University rankings which positioned both in the top 10%."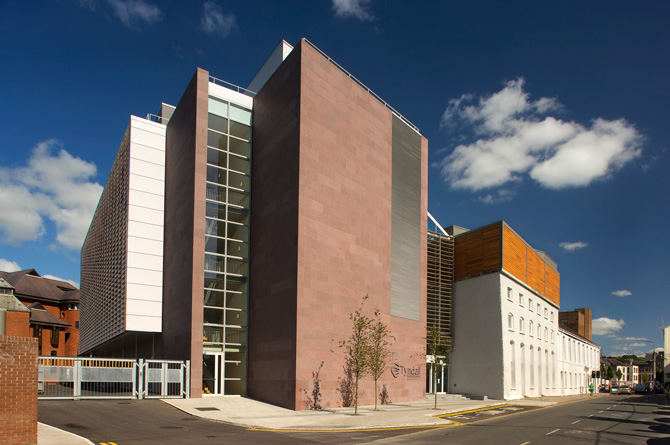 Links to further coverage on the agreement:
RTE Morning Edition:
RTE Six One News:
Other News Sources: