CPA Ireland awards funding to CIT's Hinck Centre for Entrepreneurship Excellence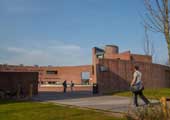 Published on: Thursday, 12 June 2014
Taken from Business and Leadership by Karina Corbett
Newslink: http://www.businessandleadership.com/leadership/item/46353-cpa-ireland-awards-funding
Research examining the formation of Irish water; the use of imagery in annual reports and the determinants of SME growth in Ireland are among the inaugural projects to be funded by the Institute of Certified Public Accountants in Ireland (CPA) Ireland Research Fund.
The CPA Ireland Research Fund was established by the CPA to support scholarly and creative research in the area of accountancy and finance.

Researchers from Cork Institute of Technology, Queens University Belfast, Dublin City University, and the University of Limerick will each receive funding of up to €2,500 to progress their research.
"There are many challenges facing researchers in attracting funding in the area of finance and accounting," said Cormac Fitzgerald, president, CPA Ireland.

"CPA Ireland is pleased to support Irish researchers and in establishing this research fund is actively broadening the debate on issues facing businesses in Ireland today. We were very pleased with the quality, diversity and relevance of the applications received to the CPA Research Fund and we expect to issue a second call for funding proposals in 2015."

Applications for funding were reviewed by an eminent board of academics and business professionals, chaired by Geoff Meagher, former group finance director and deputy group managing director of Glanbia plc and a past president of CPA Ireland.