NMCI Marks Its First Decade As It Hosts CIT Summer Conferrings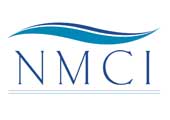 Published on: Tuesday, 24 June 2014

The National Maritime College of Ireland at Ringaskiddy, Co. Cork, the first higher education facility in the State to be built using the PPP process, has marked its 10th year as it hosted the annual CIT summer conferrings. Degrees awarded included Bachelor of Science in Nautical Science, Bachelor of Engineering in Marine Engineering, and Bachelor of Arts in Leadership Management & Naval Studies. For the first time PhD candidates were presented at the CIT summer conferrings.
Speaking at the Conferrings, the President of CIT, Dr Brendan Murphy spoke of the achievements of all those being conferred, particularly the PhD candidates: "The individual research projects completed by today's conferees are the culmination of long years of endeavour with many a twist and turn between start and finish, that being the nature of research. Doctoral programmes represent the pinnacle of academic achievement and are a growing aspect of CIT's overall strategic mission which we intend to see carried through to our designation as the Munster Technological University."
Dr Murphy also congratulated the Higher Diploma in Science in Data Science and Analytics graduates. This conversion programme, covering mathematics, statistics, computer programming, and big data analytic methods, has been designed to address the skills shortage in the rapidly evolving interdisciplinary field of Data Science and Analytics. Graduates of the programme are ready for employment, internship or research.
The Master of Arts in Art & Process was designed to provide a progression route for Visual Artists to critique, develop and position their practice within the professional world of Art Practice.
In 10 years the NMCI has changed the face of maritime education and training in Ireland and in doing so, it has become an international exemplar. NMCI Services, and its associated Joint Venture Companies, continues to grow apace offering specialist maritime training and consultancy, both at home and abroad. 2014 will see the expansion of training programmes at the NMCI and the provision of consultancy services abroad to places such as Singapore, Angola and Bahrain. July will also see NMCI Services offer the first course in a four-year programme for Chevron Shipping in safe operations and training. NMCI leads the world in specialist offshore seismic training, supporting the training needs of world leaders including CGG Veritas, Western Geco and Dolphin Geo.
Dr Murphy offered his congratulations to the Graduates on their achievements and wished them well in to the future.