Apply now for the CIT CCAD Art Summer School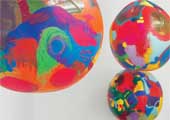 Published on: Thursday, 10 July 2014
All skill levels welcome

Click here to download brochure and application form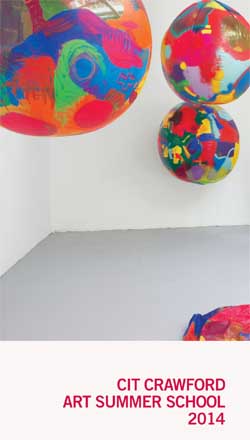 Daily Timetable
Workshops: 10.00am - 4.00pm (with one hour for lunch) unless indicated otherwise.
Courses
price range from €145 - €220
1. Varied and Exciting Forms of Felt Making 21st - 23rd July
2. Portrait and Life Drawing 25th - 28th July
3. Drawing and 3D 21st - 24th July
4. Introduction to Analogue Photography 21st - 23rd July
5. Creative Flow Summer Workshop
(Option 1) 5th/6th July
(Option 2 Morning only) 14th - 17th July
(Option 3 Afternoon Only) 14th - 17th July
Terms
Courses are limited in numbers to guarantee individual tuition.
Places cannot be reserved on the course without receipt of full fee.
Courses are filled on a first come first served basis.
Tutors may be subject to change within college staff.
The formation of any class depends onminimum enrolment.
Basic practice materials will be provided, however, depending on the course, additional items may be needed. Advice will be given on what to buy at the start of the course.
Students should wear comfortable appropriate clothing.
CIT Crawford College of Art & Design
Sharman Crawford Street, Cork
Opening hours 10am – 2pm
T: 021 433 5200
F: 021 496 2267
E: ccad.enquiries@cit.ie
www.cit.ie/ccad