Clay Works at CIT Wandesford Quay Gallery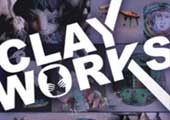 Published on: Thursday, 07 August 2014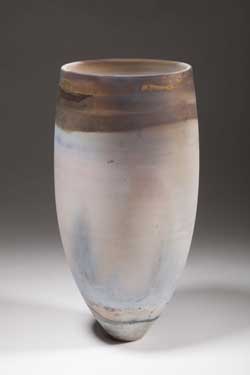 Clay Works the annual show from the Society of Cork Potters opens on 7th August and runs until the 30th August at CIT Wandesford Quay Gallery. This Annual Members Exhibition showcases the wide diversity and excellence of current ceramic design activity in the Cork region. The exhibition will feature a variety of works from functional through to decorative and sculptural pieces which are exemplary in their field.

To coincide with Heritage Week 2014, there will also be two days of Meet the Maker on Saturday 23rd and Thursday 28th with demonstrations of contemporary and traditional skills by ceramicists: Jim Turner, Catherine Ryan, Clare Greene, Kate Standen, and Martha Cashman.
These demonstrations will run from 11.30pm until 1.00pm and and 2.00pm until 3.30pm.
Detailed information at http://corkpotters.com/news/ceramic-artists-at-the-wandesford-gallery

Artist Sinéad Fagan
Detail: Storm Chaser II, Non Functional Vessel, Thrown & Saggar Fired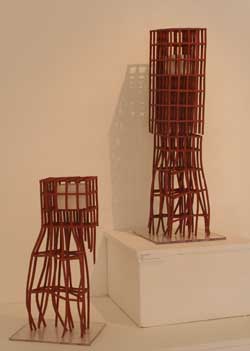 Artist: Pim Wijnmaalen