Rubicon bridges a gap for females in the STEM sector > Ireland's Leading Business Incubation Hub Launches Exxcel Programme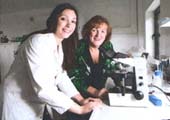 Published on: Tuesday, 19 August 2014

The Rubicon Centre is now accepting applications from interested participants online at http://www.rubiconcentre.ie/female-entrepreneurship/
The Rubicon Centre, Irelands leading business innovation hub has launched a brand new programme for women in the STEM (Science, Technology, Engineering & Maths) sectors. The Exxcel programme which is due to begin in September will be a flexible, part time programme that will run for six months and allow women in these sectors the opportunity to develop and progress their business idea while staying in the workforce. CIT, Rubicon Centre and Enterprise Ireland are the initial partners on this programme.
| | |
| --- | --- |
| | A unique approach has been developed which will allow these potential entrepreneurs to focus on driving their idea from concept to reality. This approach uses knowledge experts who will transfer their expertise and experience to participants primarily on a one to one basis. The Exxcel programme will differ from other programmes in a number of ways. The programme will initially carry out a needs analysis on participants and will offer part time, focussed modular and mentoring learning experiences as well as the opportunity to meet and share in the experiences of existing entrepreneurs. The high level of one to one mentoring will be tailor made to meet each individual's knowledge and experience gaps. It is hoped that on completion, participants will be in a position to move on to the next stage of their business development. |
The Rubicon Centre has engaged a full time resource to manage this new initiative which will leverage the CIT Eco System and other regional and national supports. Exxcel Programme Manager Kathleen Fitton said, "I am delighted at the prospect of working on this programme. This will provide women with the opportunity to fulfil their true potential and enable them to set up their business and generate employment."

The experience of the existing Rubicon team will be used to ensure the success of this initiative.