Entrepreneurial Teens Complete Unique Enterprise Camp in CIT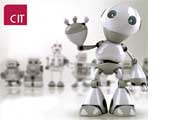 Published on: Friday, 22 August 2014

A group of enthusiastic and motivated teens have just attended a week long enterprise camp in Cork Institute of Technology. Hosted in the Rubicon Centre, the state of the art incubation centre on campus, the week provided insight into the life of an entrepreneur in a busy and inspiring entrepreneurial environment.

The camp is aimed at 14 to 16 year old students from various schools across Cork City and County who were immersed in all things entrepreneurship throughout the week. A series of guest speakers along with frequent visits from the on-site start-ups offered inspiration and motivation to consider taking the chance and starting their own ventures.
The annual enterprise camp serves as an exciting place for the teens to meet entrepreneurs, both at very early stages and more experienced. The groups are given the opportunity to be creative, explore opportunities, share ideas and build connections within CIT and with each other.
Young entrepreneur, Alex Musgrave, from Dog Day Media who started his successful business as a full-time student, impressed the teens with his modern and fresh video style and awe inspiring client list, Ed Sheeran and Audi popping up as clear favourites.
Camp participants learned critical business and communication skills from top CIT lecturers and industry leaders including Gregory O'Gorman of the Kilkenny Group and CIT's entrepreneur in residence, Kieran Moynihan and Dr. Breda Kenny, Head of the Hincks Centre for Entrepreneurship Excellence at CIT. A visit to the innovation centre in Johnson and Johnson's Depuy building showed the group the importance of innovation in today's business world.
Participants learned the principles of entrepreneurship and how to start their own business through a variety of group work such as; generating business ideas, researching and understanding the market as well as a pitching their idea to a panel of judges on the final day.
Students worked together learning how to think, plan, and act like entrepreneurs to develop their business ideas throughout the week. Business ideas from the teens included: an app to scan for music on radio stations, an underwater camera casing, a hover phone case, accessible disposable chargers and a kinetic energy powered charger.
Gerard O'Donovan, Head of Faculty of Business and Humanities at CIT said, "This was a great opportunity for students to learn about entrepreneurship in an environment dedicated to start-ups and emerging companies. The week was a great success with the young entrepreneurs learning by doing which resulted in their ideas being innovative and showing market potential."
Presenting certificates at the final day of the camp, Dr. Brendan J. Murphy, President of CIT said, "With nearly 9% of the Irish population being entrepreneurs we can assume some of you will follow that route. One successful teenage entrepreneur Emil Motycka's advice to teenage entrepreneurs is: "Start today, not tomorrow. If anything, you should have started yesterday. The earlier you start, the more time you have to mess up."
Many of the participants will continue to engage with the entrepreneurial network in CIT as they progress through school, whether it is for work experience opportunities or advice on their transition year projects.
With such motivated and innovative students in our schools the future looks bright for Cork entrepreneurs.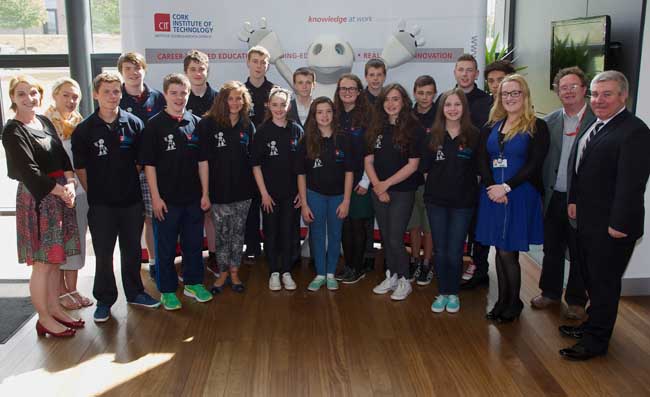 CIT Enterprise Camp Group 2014
Image Credit Neil Danton