CIT hosted major International Conference on Manufacturing IMC31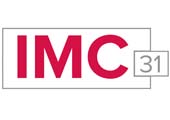 Published on: Wednesday, 03 September 2014
The 31st International Manufacturing Conference was held at Cork Institute of Technology on the 4th and 5th September 2014. Returning to Cork after an 11-year absence, and jointly organised by CIT and UCC, the theme of this year's conference was "The Engineer in the Innovation Ecosystem".

The conference theme highlighted innovation and entrepreneurship amongst engineers across all sectors. Manufacturing Competitiveness has been identified as one of the key research priorities for future policy in Ireland. The 2013 GMCI report by Deloitte has identified "Talent Driven Innovation" as the most important global driver of a nation's competitiveness for the manufacturing industry.

As part of the Conference, CIT hosted a seminar on "Engineering Entrepreneurship" designed to highlight industry collaborations with academia in the product and process manufacturing spaces. The one-day seminar on September 4th brought together industry leaders including Keynote speaker, Seán O'Driscoll, Chairman and CEO Glen Dimplex Group. Other invited speakers included Tommy Fanning, Senior Vice President & Manager of Engineering, Industrial & Clean Technologies Division, IDA Ireland, and Deidre Glenn, Director of Manufacturing, Engineering and Energy Commercialisation at Enterprise Ireland

The International Manufacturing Conference had a number of strands. It showcased specific innovations in industry and was an excellent opportunity for networking between industry, academia, entrepreneurs, innovators, and government and funding agencies. It uniquely showcased Manufacturing Engineering research undertaken with industry by experienced researchers and postgraduate students.

Speaking in advance of the conference, Dr Ger Kelly said: "We believe this is a unique opportunity to showcase what is best in engineering innovation locally, nationally and internationally, and hope that our fellow professionals will join us in realising that opportunity."

Themes explored at the conference included: Manufacturing Innovation; Manufacturing Processes; Medical Device and Biopharmaceutical Manufacturing; Computer Control & Automation; Machine Tool Design; Design for Manufacture; Manufacturing Management; Life Cycle Engineering; Energy & Resource Management as well as Education and Professional Development.