CIT hosts new Employability Skills Roadshow: 24th Sept 4pm - 7pm.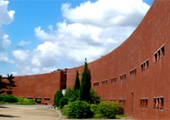 Published on: Monday, 22 September 2014

CIT students can register through the Careers Service by T: 021 433 5774.

Wednesday 24th September 4.00pm to 7.00pm.
West Atrium on the CIT Bishopstown campus
Light refreshments will be available and the evening will conclude with some sponsored prizes.


Key employers of graduates and higher education institution career services have come together to initiate an Employability Skills Roadshow that will begin at CIT on Wednesday, 24th September. This free roadshow is aimed at final year, Level 8, and postgraduate students, in order to guide them through the recruitment process. The main aims are to give students key insights into the skills employers are looking for, provide them with opportunities to network with employers, and inform them about current and future recruitment processes and trends.

According to Treasa Morgan, Acting Careers Officer, CIT Careers Service, the focus of the event is to facilitate networking with employers and to prepare soon-to-be graduates for employment.

"There will be a number of presentations on key areas such as networking and moving out of your comfort zone, managing your personal brand, effective CV preparation, interview techniques, professional communication and presentation skills. There is an emphasis on audience participation and an opportunity for students to put their newfound skills into practice by meeting employers. There will also be an information wall where students can take away resources related to the topics discussed in the presentations."

Participating organisations include Engineers Ireland, Enterprise Holdings, Musgrave Group, EY, AHEAD, Statestreet, Careers Register, KPMG, HedgeServ, and Accenture.

Human Resources Director from Enterprise Holdings, Lesley Matthews, is anticipating a fruitful evening. "We are looking forward to another chance to offer students the opportunity to learn how to stand out in what is continuing to be a very competitive graduate recruitment market."

Mary Quirke for AHEAD says that "this event is a must-do for any student interested in what today's employers are looking for. It is for all students including those with disabilities and learning difficulties, who sometimes need to view recruitment through a different lens."

Other colleges included in this roadshow are UL, LIT, WIT, IT Tralee, UCC and IT Carlow.