Ten Years of Maritime Education and Training Marked at NMCI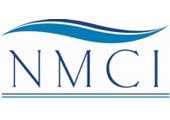 Published on: Sunday, 05 October 2014

On Friday, 3rd October, The National Maritime College of Ireland (NMCI) celebrates ten years in operation with an event to commemorate ten years of world-class maritime education and training in Ireland.
Located in Ringaskiddy, Co. Cork, the NMCI, a constituent college of Cork Institute of Technology, brings together the Irish Naval Service and Merchant Marine under one roof in the most advanced maritime academy of its type in the world. The NMCI was the first third level college in the country to be built under the Government's Public-Private Partnership scheme. This model has allowed it to concentrate on education while the private partner, Cofely GDF Suez, has been responsible for services to the college and the maintenance of its facilities.
Marking the occasion, the Minister for Marine & Defence, Simon Coveney, TD, said: "I am delighted to be here to celebrate ten years of the National Maritime College of Ireland, Europe's only purpose built Maritime Education College. Situated on the shores of Cork Harbour, this magnificent facility has both a National and International reputation, with students from as far away as the Seychelles. The historic partnership between Cork Institute of Technology and the Irish Naval Service has enabled the emergence of this world-class centre for education and research.
CIT President Dr Brendan Murphy, said: "Ten years on, the NMCI is still the only Maritime College which caters comprehensively for both the Merchant Navy and the Defence Naval Service. Its success is due in large measure to the senior management of both organisations who had both the vision, and the commitment, to make this college what it is today: an institute of national standing and significance, with a growing international reputation."
Conor Mowlds, Head of NMCI, continued saying: "The foundations laid during the last 10 years of the NMCI's operation will ensure a return on the state's investment in cutting edge maritime education and training facilities. The College is fulfilling its role not only in the development of Irish maritime professionals but in supporting the growth of Irish maritime and offshore business."
In addition to supporting the maritime education and training needs of the merchant, Naval, coastguard and emergency services, recent years have seen rapid growth of the NMCI's activities both at home and abroad. The expansion of the College's academic, commercial, and research services, have resulted in an enhancement of Ireland's international reputation in the field, and has supported the employment of thousands of Irish men and women in the maritime and offshore sectors.
An example of this industry currency and capability being the awarding recently to the College, by Chevron, of the largest maritime training contract in the history of state, bringing with it, not just significant revenue for the College, but the creation of high end jobs for Irish nationals and revenue for local support services.
For more details on the National Maritime College of Ireland to see a tour of the facilities available visit www.nmci.ie/video.